Atget
01-19-2016, 11:56 PM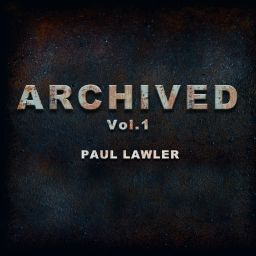 Paul Lawler (Arcane) Archived Vol 1 (2016) mp3 @ 320kps
'Archived Vol-1' is a 9 track,40 minute album of Electronic Music, put together with carefully chosen, recently 'archived' tracks from various projects/demos/experiments that for whatever reason, never saw the light of day.
Instruments used:
Mixed Eurorack System
Dotcom System 110
Voyager XL
VCS-3
Arp 2600
Serge System.
Small selection of Soft Synths.
1.Anthem 05:28
2.Tokyo Roof Garden 05:01
3.Identity 05:20
4.Neutronium File 02:14
5.Room of Days 05:07
6.Morphic Level 02:43
7.Underpass 05:06
8.Impatient Affliction 02:23
9.Mine 05:32
https://www.mediafire.com/?iw31jeasw203mgr