timbox129
08-23-2017, 10:01 PM
Uh, ladies and gentlemen...guess what?
I dreamed of cartoon characters going on an epic journey of some sort.
And in fact, for a very long time, I have always been constantly dreaming of what is best described as "Cartoon Characters embarking on a Journey"...A VERY EPIC JOURNEY INDEED!
I have a dream that sees a bunch of cartoon characters going on an epic journey that will also be like something in the vein of stuff such as...
The Brave Little Toaster (1987)...
or The Land Before Time (1988)...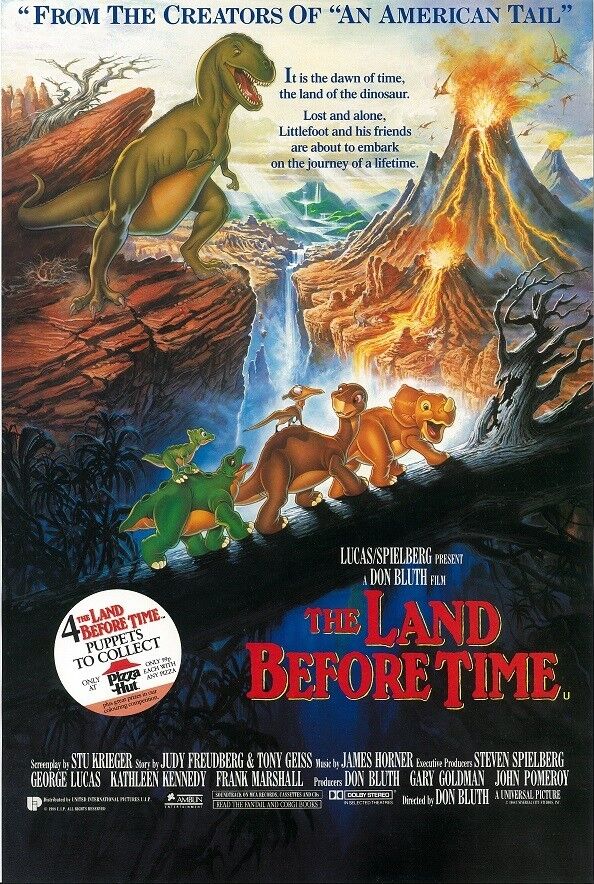 or The Lord of the Rings...
or even The Wizard of Oz (1939), among many, many, MANY other stories involving journeys and adventures.
The dreams I was constantly having of a bunch of Cartoon Characters going on an Epic Journey of a lifetime might also be as much an emotional journey --- especially one of perception or even teamwork and friendship, of all values --- as it is also a physical journey across a sweeping epic-scale if also exotic or even fantastical world, especially of sprawling vistas and sweeping epic landscapes, and especially among such cartoon characters like Dexter and Dee Dee from Dexter's Laboratory...
or even Samurai Jack himself and Ashi from Samurai Jack's Season 5, etc.
You see, I have always had these dreams in my head --- these dreams of cartoon characters like Samurai Jack and Ashi and Dexter and Dee Dee or the like embarking on an epic journey of a lifetime --- either since the time when I was a high school student or perhaps since the time when I was a little boy. And interestingly, science fiction writers had previously imagined the animated cartoon medium as something that carries the heritage or legacy, if you will, of a long-vanished humanity. For two examples:
1. In Arthur C. Clarke's 1949 story "History Lesson", an animated Disney cartoon movie is mistaken by Venusians for a historical document.
and
2. Howard Waldrop's 1985 story "Heirs of the Perisphere" imagines robot versions of three cartoon characters --- Disney's Mickey Mouse, Donald Duck and Goofy, respectively --- wandering a seemingly dead post-apocalyptic world that is devoid of human life.
It is my hope and it is also my wish that one day --- some 10, 20, or even 30-odd years in the foreseeable future --- the dreams that I was having of "cartoon characters going on an epic journey" will become a true reality, an actuality as well as fact, or especially in the shape and form of a massive, sprawling, epic, 6,000-page (or multi-volume and multi-part) movie screenplay or even a regular 120-page movie screenplay!
Now the question is:
Do you or don't you ever remember or even recall any stuff, especially from any of your childhood(s) in which unusual creatures of any kind or type such as dinosaurs (especially baby dinosaurs), inanimate objects (especially toys, action figures or household appliances), or even cartoon characters, embark on an epic journey of a lifetime?
That is all.