Vinphonic
11-30-2018, 12:11 PM
A nextday/Vinphonic Co-Production
The Legacy of Japan
Unsung Composers
Reijiro Koroku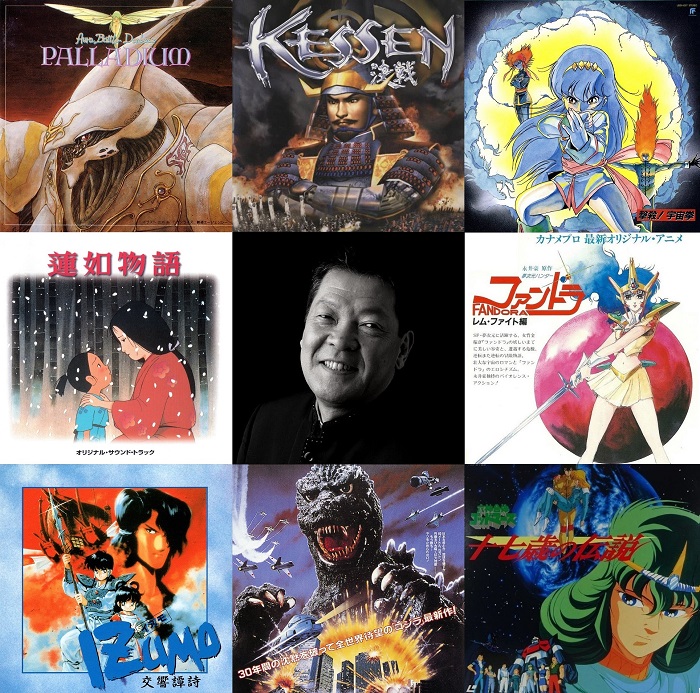 Here we have a wonderful symphonic poet from the 80s and 90s that went on to compose for a Historic Battle game series in the early 2000s with the Moscow Symphony and then went into education and teaching at univesities together with Saegussa and Sugiyama and occasionally scores some projects, from a NHK TV show to contributing music for 2016's Precure film. Koroku very much inspired the generations that came after him and was inspired by Golden Age Hollywood greats, Rozsa and Waxman for example.
Rozsaism (
https://picosong.com/wj2Ny/
)
I feel he's best with free-flowing symphonic albums like that and Film and TV series were he gets to write long and developed cues. A score like Godzilla for example, falls a bit on the shorter side compared to his first class albums. But on the whole he is a wonderful composer who also wrote three baller game scores for orchestra and chorus for the rather popular game series back in the day "Kessen".
The only downside to his music is that sometimes there's heavy narration and sound effects involved. I took it upon myself to present his NHK Taiga Drama Hideyoshi realtivly SFX free. He was also one composer not afraid to incorporate rock and synth elements into his music, similar to Kohei Tanaka. Like Katsuhisa Hattori, he occasionally visits the studio from time to time and this might not be the last we will hear of him. Seeing Tamiya Terashima returning with a symphonic Image album for a manga this year makes me optimistic he might do one more in the future.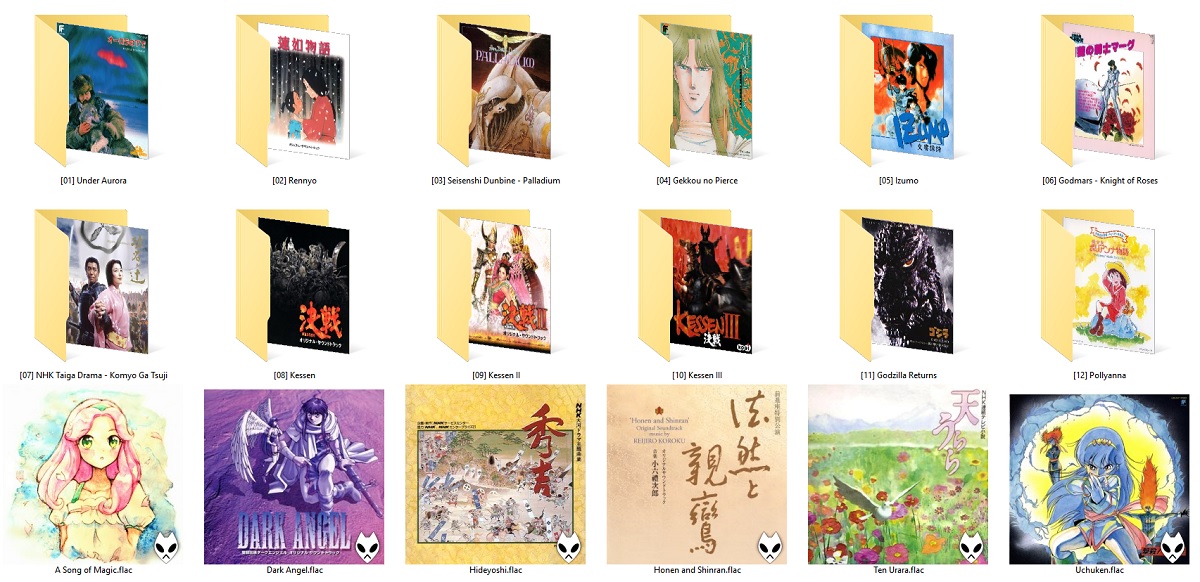 DOWNLOAD (
https://mega.nz/#!3qpThYIB!DJcB0OjCOqZu8_x15dx5IvZrTOP5ZVulGfQEmWgdImk
)
The credit for these albums belongs to nextday, myself, DaveKramer and Leon Scott Kennedy.
Indulge!