LazyMuffin
01-14-2019, 07:33 AM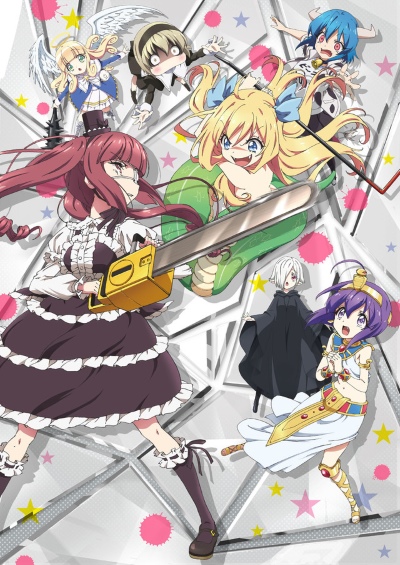 Synopsis
Jashin-chan, a devil from Hell was abruptly summoned to the human world by Yurine Hanazono, a stoic college student who lives in a run-down apartment in Jinbocho. They're forced to become roommates since Yurine doesn't know how to send Jashin-chan back. But according to Jashin-chan, she could return by killing Yurine, so she takes action...?! A viperous roomie comedy that keeps you on your toes!
Alternative Titles
English: Dropkick On My Devil!
Synonyms: False God My Dropkick
Japanese: 邪神ちゃんドロップキック
Information
Episodes: 11
Aired: Jul 10, 2018 to Sep 17, 2018
Producers: None found
Licensors: None found
Studios: Nomad
Genres: Comedy, Supernatural
Duration: 23 min. per ep.
File Information
Group: HorribleSubs
Video: 1280x720 AVC 23.976 FPS
Audio: Japanese AAC LC
Subtitles: English ASS
Container: MKV
Screenshots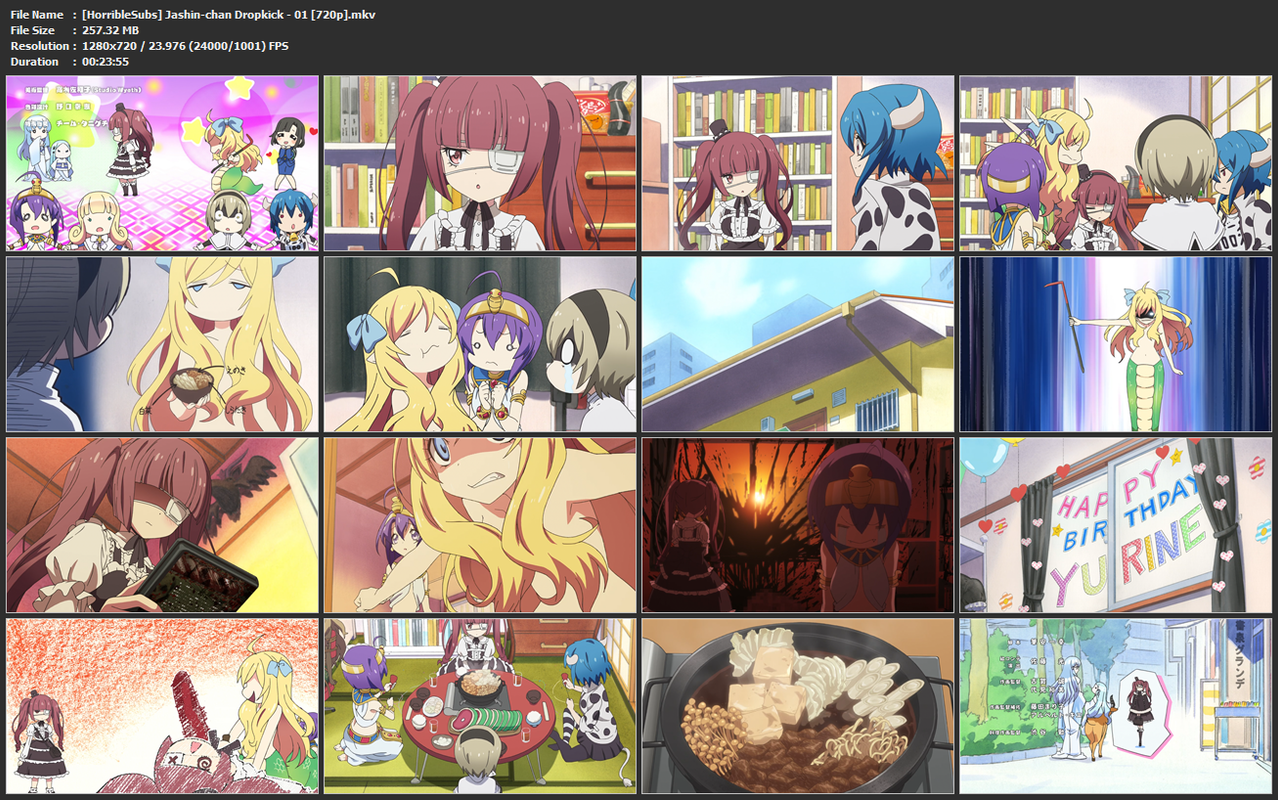 Downloads:
https://filefox.cc/hzcc97e4p3wk/
[HorribleSubs]_Jashin-chan_Dropkick_-_01_[720p].mkv
https://filefox.cc/e2l11z3ynj1q/
[HorribleSubs]_Jashin-chan_Dropkick_-_02_[720p].mkv
https://filefox.cc/if0xqoeoai5t/
[HorribleSubs]_Jashin-chan_Dropkick_-_03_[720p].mkv
https://filefox.cc/0w226s7vyfkf/
[HorribleSubs]_Jashin-chan_Dropkick_-_04_[720p].mkv
https://filefox.cc/qc4idfyxdmyh/
[HorribleSubs]_Jashin-chan_Dropkick_-_05_[720p].mkv
https://filefox.cc/jxvpb0jqaza4/
[HorribleSubs]_Jashin-chan_Dropkick_-_06_[720p].mkv
https://filefox.cc/v0ibv4hqenfo/
[HorribleSubs]_Jashin-chan_Dropkick_-_07_[720p].mkv
https://filefox.cc/8iu7huw0bph4/
[HorribleSubs]_Jashin-chan_Dropkick_-_08_[720p].mkv
https://filefox.cc/2o0wv5cgrv8o/
[HorribleSubs]_Jashin-chan_Dropkick_-_09_[720p].mkv
https://filefox.cc/l99a1x5kozm6/
[HorribleSubs]_Jashin-chan_Dropkick_-_10_[720p].mkv
https://filefox.cc/2d0g5t0l4jjp/
[HorribleSubs]_Jashin-chan_Dropkick_-_11_[720p].mkv
https://filefox.cc/vlyvudu1u7ex/
[HorribleSubs]_Jashin-chan_Dropkick_-_12_[720p].mkv