LazyMuffin
01-15-2019, 07:03 AM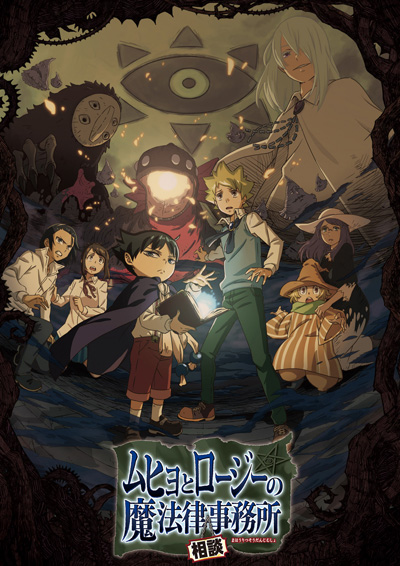 Synopsis
Are you a victim of unwanted spirit possession? Is there a ghost you need sent up and away...or down to burn for all eternity? If the answer is yes, then you need Muhyo and Roji, experts in magic law. Serving justice to evil spirits is their specialty.
Alternative Titles
English: Muhyo & Roji's Bureau of Supernatural Investigation
Japanese: ムヒョとロージーの魔法律相談事務所
Information
Episodes: 12
Aired: Aug 3, 2018 to Oct 19, 2018
Producers: Sony Pictures Entertainment, Lantis, Animax, Shueisha, JY Animation, Bandai Namco Arts, SKY PerfecTV!
Licensors: None found
Studios: Studio Deen
Genres: Action, Comedy, Mystery, Shounen, Supernatural
Duration: 23 min. per ep.
File Information
Group: HorribleSubs
Video: 1280x720 AVC 23.976 FPS
Audio: Japanese AAC LC
Subtitles: English ASS
Container: MKV
Screenshots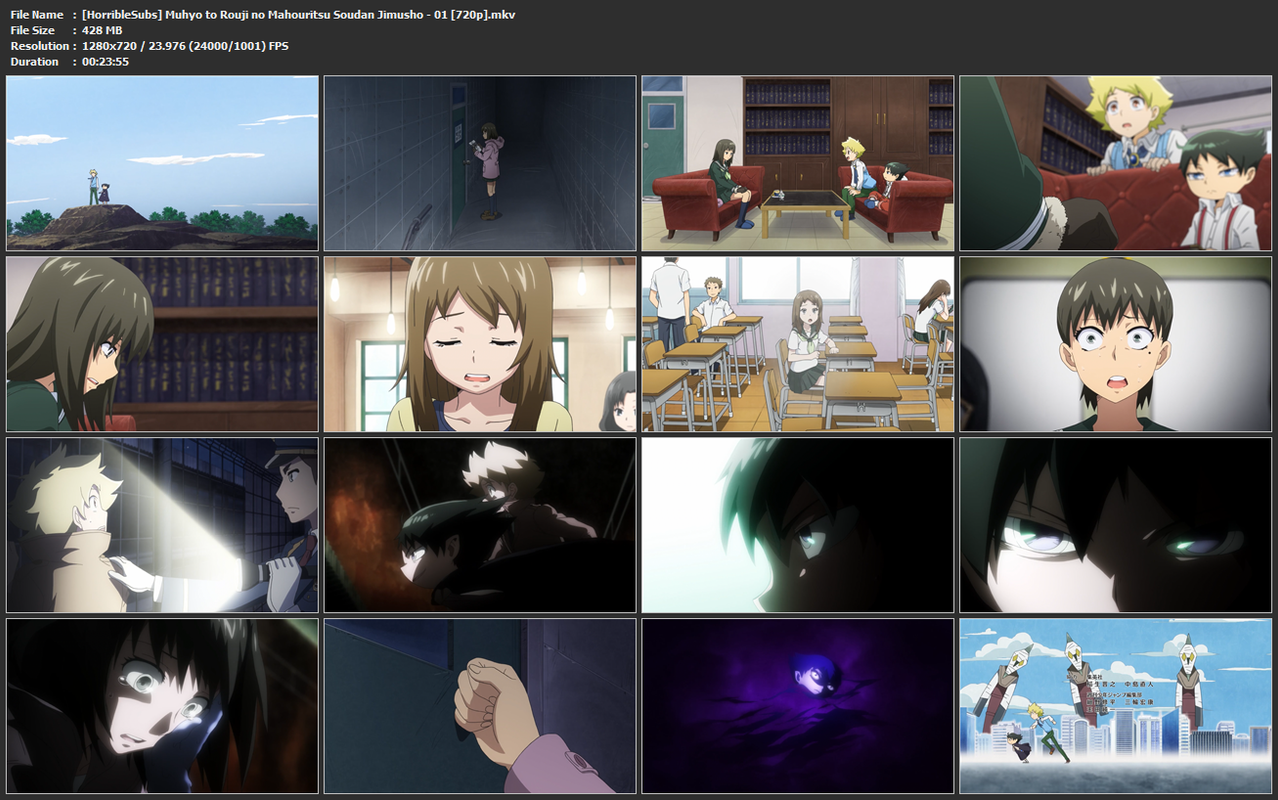 Downloads:
https://filefox.cc/0hcfcbdv0kbd/
[HorribleSubs]_Muhyo_to_Rouji_no_Mahouritsu_Soudan_Jimusho_-_01_[720p].mkv
https://filefox.cc/wwfwxl41bqc9/
[HorribleSubs]_Muhyo_to_Rouji_no_Mahouritsu_Soudan_Jimusho_-_02_[720p].mkv
https://filefox.cc/2jsm00im4094/
[HorribleSubs]_Muhyo_to_Rouji_no_Mahouritsu_Soudan_Jimusho_-_03_[720p].mkv
https://filefox.cc/muk7pla5h3qb/
[HorribleSubs]_Muhyo_to_Rouji_no_Mahouritsu_Soudan_Jimusho_-_04_[720p].mkv
https://filefox.cc/qok409xj04vk/
[HorribleSubs]_Muhyo_to_Rouji_no_Mahouritsu_Soudan_Jimusho_-_05_[720p].mkv
https://filefox.cc/eqtk33sdrgc6/
[HorribleSubs]_Muhyo_to_Rouji_no_Mahouritsu_Soudan_Jimusho_-_06_[720p].mkv
https://filefox.cc/p46m099nt1gp/
[HorribleSubs]_Muhyo_to_Rouji_no_Mahouritsu_Soudan_Jimusho_-_07_[720p].mkv
https://filefox.cc/99o86gy7jmpo/
[HorribleSubs]_Muhyo_to_Rouji_no_Mahouritsu_Soudan_Jimusho_-_08_[720p].mkv
https://filefox.cc/x3mpu4vpsg2i/
[HorribleSubs]_Muhyo_to_Rouji_no_Mahouritsu_Soudan_Jimusho_-_09_[720p].mkv
https://filefox.cc/3xwzzmtgcoj8/
[HorribleSubs]_Muhyo_to_Rouji_no_Mahouritsu_Soudan_Jimusho_-_10_[720p].mkv
https://filefox.cc/jau3tjelxewc/
[HorribleSubs]_Muhyo_to_Rouji_no_Mahouritsu_Soudan_Jimusho_-_11_[720p].mkv
https://filefox.cc/3rte592hv9v6/
[HorribleSubs]_Muhyo_to_Rouji_no_Mahouritsu_Soudan_Jimusho_-_12_[720p].mkv