LazyMuffin
01-17-2019, 06:37 AM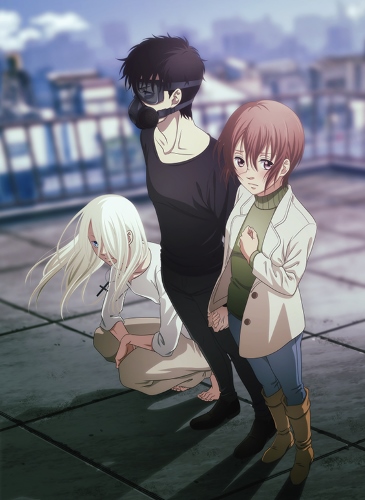 Synopsis
Anzai, half vampire, and Tsukasa, a normal school girl.
Vampires seem to be living among humans. Of course the government does not know of their existence, because their appearance does not differ from humans. They also do not need to drink blood, but when they get a craving or get angry, they can become uncontrollable monsters.
Alternative Titles
Japanese: デビルズライン
Information
Episodes: 12
Aired: Apr 7, 2018 to Jun 23, 2018
Producers: Kodansha, King Records
Licensors: Sentai Filmworks
Studios: Platinum Vision
Genres: Action, Drama, Romance, Seinen, Supernatural, Vampire
Duration: 24 min. per ep.
File Information
Group: HorribleSubs
Video: 1280x720 AVC 23.976 FPS
Audio: Japanese AAC LC
Subtitles: English ASS
Container: MKV
Screenshots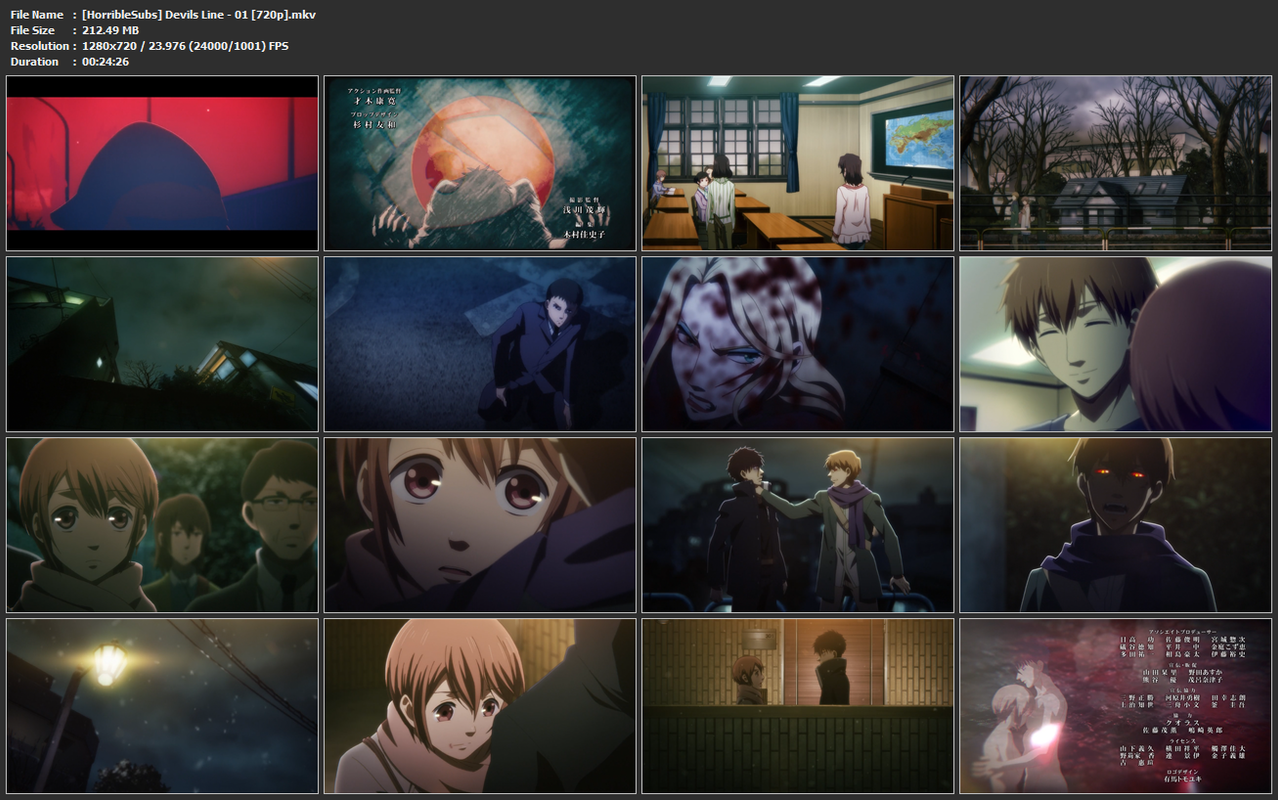 Downloads:
https://filefox.cc/nohan02ny86o/
[HorribleSubs]_Devils_Line_-_01_[720p].mkv
https://filefox.cc/3jzh3xxqnxwb/
[HorribleSubs]_Devils_Line_-_02_[720p].mkv
https://filefox.cc/h8bc8j0naksc/
[HorribleSubs]_Devils_Line_-_03_[720p].mkv
https://filefox.cc/y54akdc5dn6e/
[HorribleSubs]_Devils_Line_-_04_[720p].mkv
https://filefox.cc/yklfd19vramu/
[HorribleSubs]_Devils_Line_-_05_[720p].mkv
https://filefox.cc/wf8h53nm54ts/
[HorribleSubs]_Devils_Line_-_06_[720p].mkv
https://filefox.cc/w0q4ldiquzel/
[HorribleSubs]_Devils_Line_-_07_[720p].mkv
https://filefox.cc/o3a4vvprz4fc/
[HorribleSubs]_Devils_Line_-_08_[720p].mkv
https://filefox.cc/zx8ivg8nqiv6/
[HorribleSubs]_Devils_Line_-_09_[720p].mkv
https://filefox.cc/ncikke8ia37w/
[HorribleSubs]_Devils_Line_-_10_[720p].mkv
https://filefox.cc/qi59xbao12ni/
[HorribleSubs]_Devils_Line_-_11_[720p].mkv
https://filefox.cc/cxlznhd5ovaf/
[HorribleSubs]_Devils_Line_-_12_[720p].mkv