LazyMuffin
01-18-2019, 07:31 AM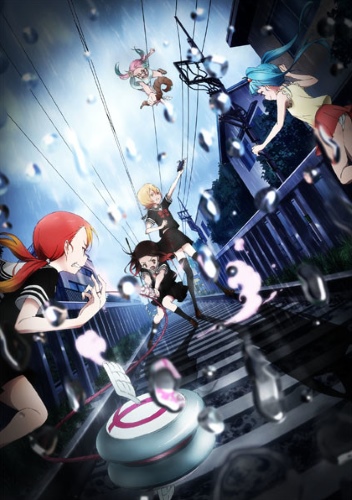 Synopsis
Aya Asagiri is a middle school girl who has problems both at school with bullying and at home from physical abuse by her brother. While browsing online, a website pops up on her computer featuring a creepy looking person. This person appears to take pity on her, and announces that she has granted Asagiri magical powers.
Alternative Titles
Synonyms: Magical Girl Site
Japanese: 魔法少女サイト
Information
Episodes: 12
Aired: Apr 7, 2018 to Jun 23, 2018
Producers: None found
Licensors: None found
Studios: production doA
Genres: Drama, Horror, Psychological, Supernatural
Duration: 24 min. per ep.
File Information
Group: HorribleSubs
Video: 1280x720 AVC 23.976 FPS
Audio: Japanese AAC LC
Subtitles: English ASS
Container: MKV
Screenshots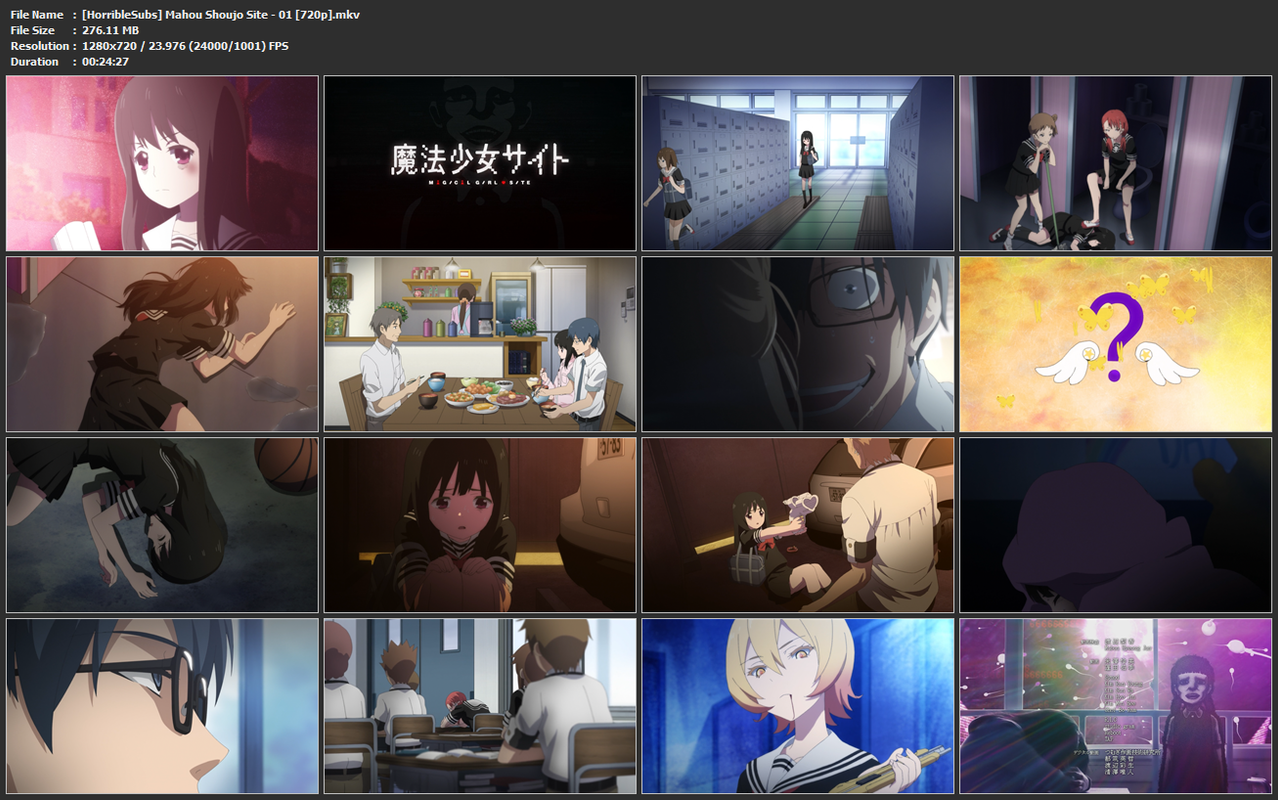 Downloads:
https://filefox.cc/w309xmokt2sp/
[HorribleSubs]_Mahou_Shoujo_Site_-_01_[720p].mkv
https://filefox.cc/sfingks9cmuv/
[HorribleSubs]_Mahou_Shoujo_Site_-_02_[720p].mkv
https://filefox.cc/crxe84s3d25f/
[HorribleSubs]_Mahou_Shoujo_Site_-_03_[720p].mkv
https://filefox.cc/wdyd221m0pui/
[HorribleSubs]_Mahou_Shoujo_Site_-_04_[720p].mkv
https://filefox.cc/7x1sjxce59wz/
[HorribleSubs]_Mahou_Shoujo_Site_-_05_[720p].mkv
https://filefox.cc/feuu909nmww1/
[HorribleSubs]_Mahou_Shoujo_Site_-_06_[720p].mkv
https://filefox.cc/rrblftr42ij8/
[HorribleSubs]_Mahou_Shoujo_Site_-_07_[720p].mkv
https://filefox.cc/rh9uw0441xf8/
[HorribleSubs]_Mahou_Shoujo_Site_-_08_[720p].mkv
https://filefox.cc/9tjbdbi3cesk/
[HorribleSubs]_Mahou_Shoujo_Site_-_09_[720p].mkv
https://filefox.cc/v3po3sm0rg80/
[HorribleSubs]_Mahou_Shoujo_Site_-_10_[720p].mkv
https://filefox.cc/5vz63xwabu7h/
[HorribleSubs]_Mahou_Shoujo_Site_-_11_[720p].mkv
https://filefox.cc/1j3qicbkhoag/
[HorribleSubs]_Mahou_Shoujo_Site_-_12_[720p].mkv