LazyMuffin
01-19-2019, 07:13 AM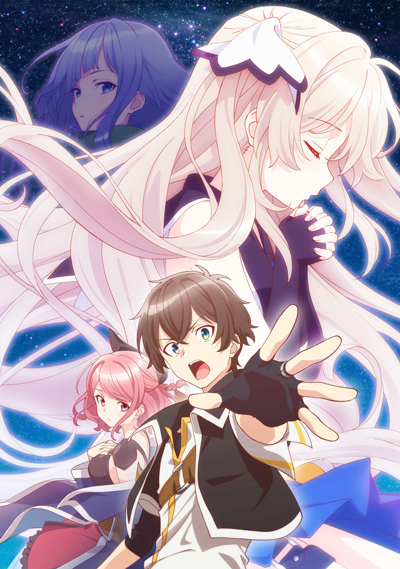 Synopsis
Asahi's life in reality ended simultaneously when she died playing Union, a world-renowned online RPG. The members of Subaru went separate ways when Union shut down due to Asahi's death. Six years later, Haruto logs onto a renewed version of Re'Union and reunites with Asahi who had died. Is it really her or just an electronic ghost? The former team members reunite and enter the mysterious and deadly online game to find out.
Alternative Titles
English: Seven Senses of the Re'Union
Japanese: 七星のスバル
Information
Episodes: 12
Aired: Jul 6, 2018 to Sep 21, 2018
Producers: TBS
Licensors: None found
Studios: Lerche
Genres: Action, Fantasy, Game, Sci-Fi
Duration: 24 min. per ep.
File Information
Group: HorribleSubs
Video: 1280x720 AVC 23.976 FPS
Audio: Japanese AAC LC
Subtitles: English ASS
Container: MKV
Screenshots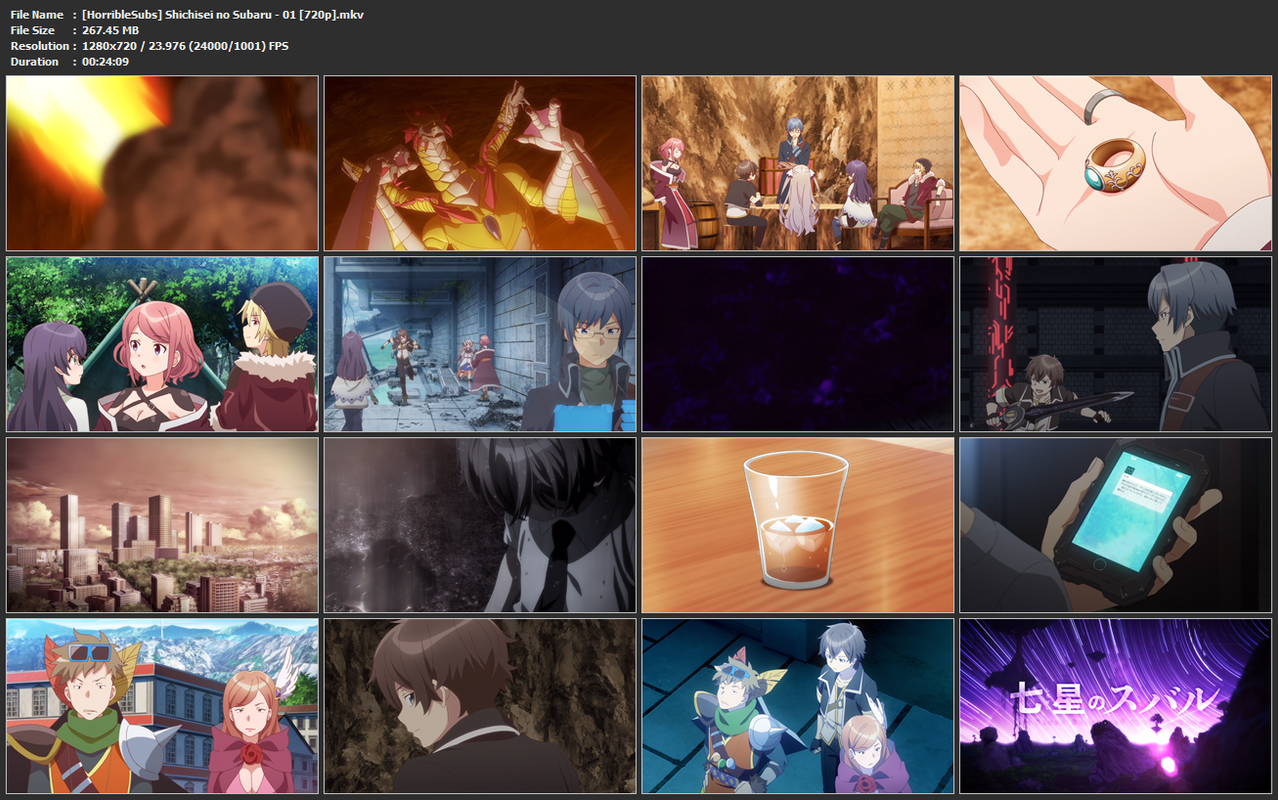 Downloads:
https://filefox.cc/kziosbnyzw20/
[HorribleSubs]_Shichisei_no_Subaru_-_01_[720p].mkv
https://filefox.cc/r4or72gcly7q/
[HorribleSubs]_Shichisei_no_Subaru_-_02_[720p].mkv
https://filefox.cc/8kug1pyzkiyk/
[HorribleSubs]_Shichisei_no_Subaru_-_03_[720p].mkv
https://filefox.cc/z3o0i5dmf9eh/
[HorribleSubs]_Shichisei_no_Subaru_-_04_[720p].mkv
https://filefox.cc/3wb8dfgsiedu/
[HorribleSubs]_Shichisei_no_Subaru_-_05_[720p].mkv
https://filefox.cc/tooyq4kl3dwo/
[HorribleSubs]_Shichisei_no_Subaru_-_06_[720p].mkv
https://filefox.cc/oxxq9u288ptf/
[HorribleSubs]_Shichisei_no_Subaru_-_07_[720p].mkv
https://filefox.cc/n2f6i0ueolf6/
[HorribleSubs]_Shichisei_no_Subaru_-_08_[720p].mkv
https://filefox.cc/6qthmnuim1rl/
[HorribleSubs]_Shichisei_no_Subaru_-_09_[720p].mkv
https://filefox.cc/zqymsp7r1w7r/
[HorribleSubs]_Shichisei_no_Subaru_-_10_[720p].mkv
https://filefox.cc/jduo104okh0w/
[HorribleSubs]_Shichisei_no_Subaru_-_11_[720p].mkv
https://filefox.cc/xiryamt4esda/
[HorribleSubs]_Shichisei_no_Subaru_-_12_[720p].mkv