LazyMuffin
01-21-2019, 07:39 AM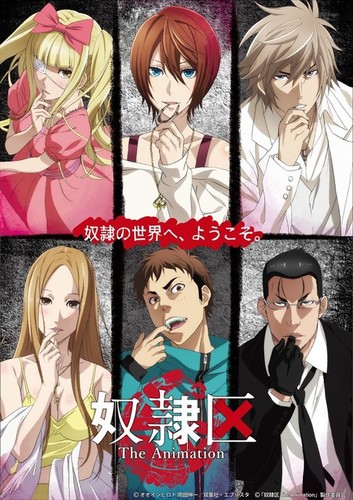 Synopsis
What if you could enslave anyone you ever wanted? Well, this comes close. The SCM lets you enslave anyone who is also wearing an SCM, at a price. One must win over the other, at the cost of anything, in order for the other to become their slave.
Alternative Titles
Synonyms: Doreiku: Boku to Nijuusannin no Dorei, Dorei-ku: Boku to 23-nin no Dorei , 23 Slaves and Me
Japanese: 奴隷区 The Animation
Information
Episodes: 12
Aired: Apr 13, 2018 to Jun 29, 2018
Producers: None found
Licensors: Sentai Filmworks
Studios: TNK, Zero-G
Genres: Drama, Psychological
Duration: 24 min. per ep.
File Information
Group: HorribleSubs
Video: 1280x720 AVC 23.976 FPS
Audio: Japanese AAC LC
Subtitles: English ASS
Container: MKV
Screenshots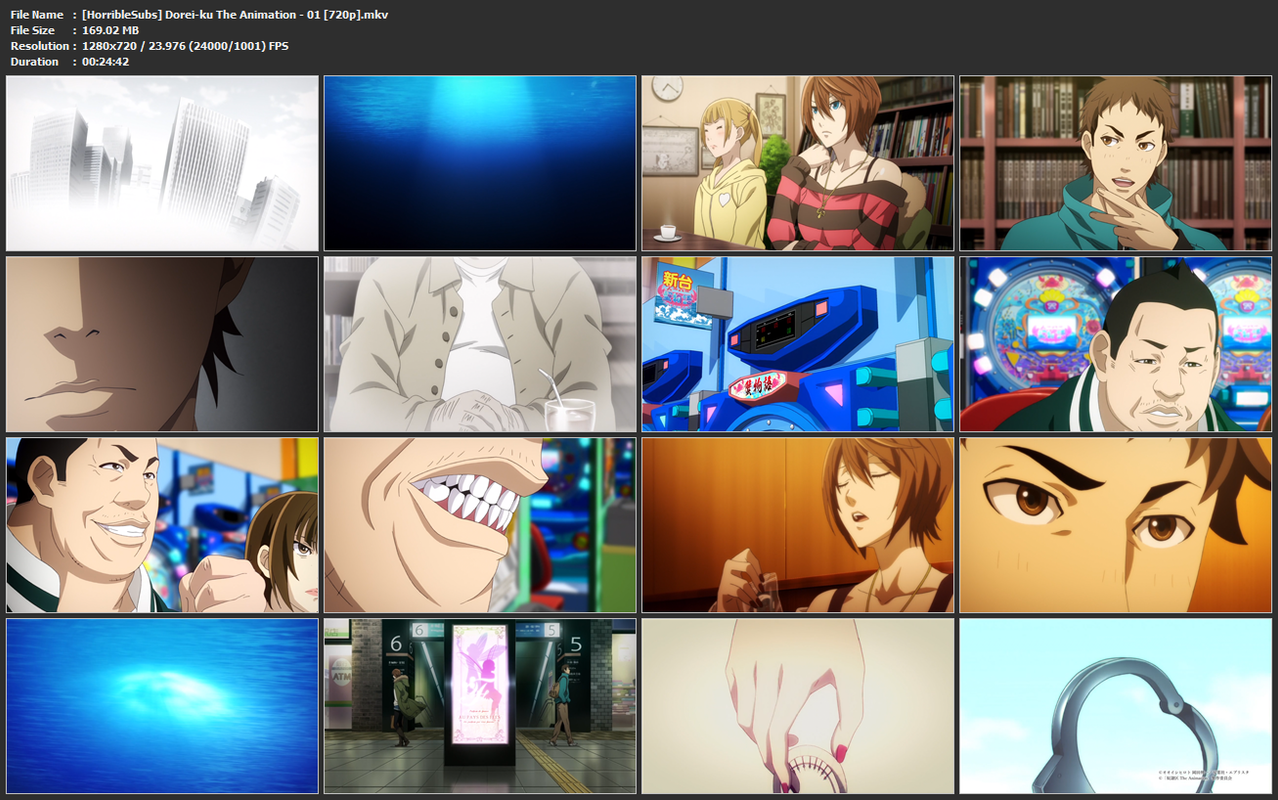 Downloads:
https://filefox.cc/jsrbe7zmf7bd/
[HorribleSubs]_Dorei-ku_The_Animation_-_01_[720p].mkv
https://filefox.cc/x3jziax4eoqu/
[HorribleSubs]_Dorei-ku_The_Animation_-_02_[720p].mkv
https://filefox.cc/su38y4ftw1pw/
[HorribleSubs]_Dorei-ku_The_Animation_-_03_[720p].mkv
https://filefox.cc/ykg9u349z3e4/
[HorribleSubs]_Dorei-ku_The_Animation_-_04_[720p].mkv
https://filefox.cc/zhd9iaxsfunc/
[HorribleSubs]_Dorei-ku_The_Animation_-_05_[720p].mkv
https://filefox.cc/q7mm51uv4b79/
[HorribleSubs]_Dorei-ku_The_Animation_-_06_[720p].mkv
https://filefox.cc/moc10rsx6yue/
[HorribleSubs]_Dorei-ku_The_Animation_-_07_[720p].mkv
https://filefox.cc/nl93cm36f7xm/
[HorribleSubs]_Dorei-ku_The_Animation_-_08_[720p].mkv
https://filefox.cc/8s3bl9h0v4bn/
[HorribleSubs]_Dorei-ku_The_Animation_-_09_[720p].mkv
https://filefox.cc/zytw2vonmk22/
[HorribleSubs]_Dorei-ku_The_Animation_-_10_[720p].mkv
https://filefox.cc/qczv1h1ar6y9/
[HorribleSubs]_Dorei-ku_The_Animation_-_11_[720p].mkv
https://filefox.cc/k8mb0mhkg8ee/
[HorribleSubs]_Dorei-ku_The_Animation_-_12_[720p].mkv