LazyMuffin
01-22-2019, 07:35 AM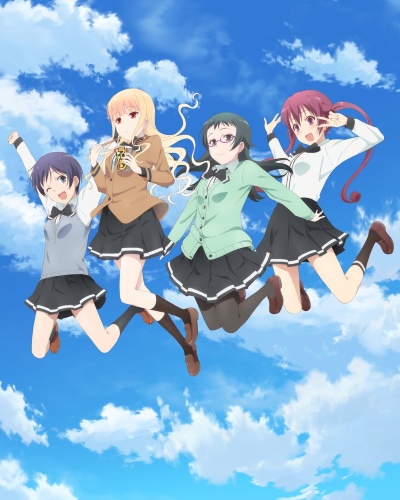 Synopsis
From standing in the sun for hours to traveling miles away from home, gorgeous high school student Koizumi stops at nothing to fulfill her desire for ramen. But these previously solo trips soon change when Koizumi's classmate Yuu Oosawa develops an infatuation with her, and begins to join Koizumi uninvitedly on her adventures. As Yuu continues to be shocked by Koizumi's enormous appetite, she learns about the endless variety of ramen from, arguably, its greatest connoisseur ever!
Alternative Titles
English: Ms. Koizumi Loves Ramen Noodles
Japanese: ラーメン大好き小泉さん
Information
Episodes: 12
Aired: Jan 4, 2018 to Mar 22, 2018
Producers: Sotsu, KlockWorx, flying DOG, Grooove, Cygames, Crunchyroll SC Anime Fund
Licensors: None found,
Studios: Studio Gokumi, AXsiZ
Genres: Comedy, Slice of Life
Duration: 22 min. per ep.
File Information
Group: HorribleSubs
Video: 1280x720 AVC 23.976 FPS
Audio: Japanese AAC LC
Subtitles: English ASS
Container: MKV
Screenshots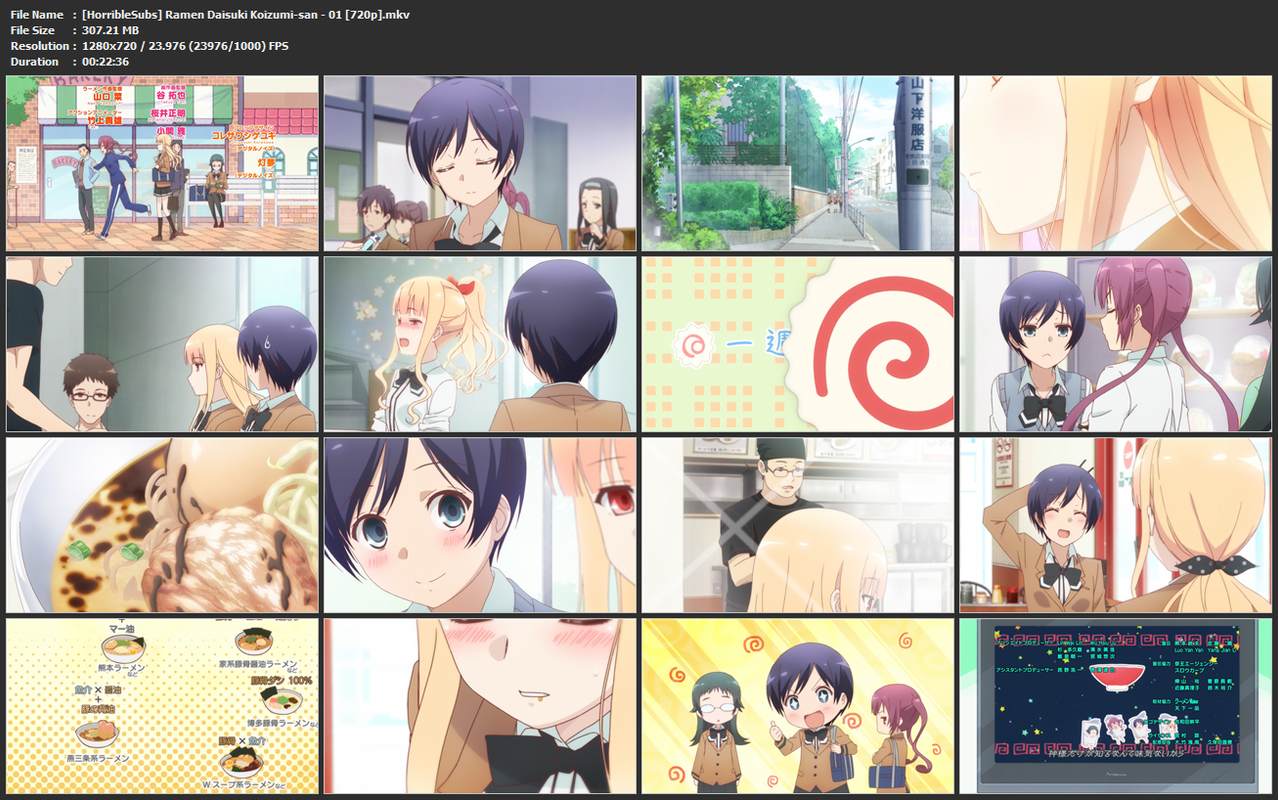 Downloads:
https://filefox.cc/lcb0faj4bqnn/
[HorribleSubs]_Ramen_Daisuki_Koizumi-san_-_01_[720p].mkv
https://filefox.cc/koqytdaxll7s/
[HorribleSubs]_Ramen_Daisuki_Koizumi-san_-_02_[720p].mkv
https://filefox.cc/trdbm86e5570/
[HorribleSubs]_Ramen_Daisuki_Koizumi-san_-_03_[720p].mkv
https://filefox.cc/b9b1q7wu4vpp/
[HorribleSubs]_Ramen_Daisuki_Koizumi-san_-_04_[720p].mkv
https://filefox.cc/lu1meg1nyae6/
[HorribleSubs]_Ramen_Daisuki_Koizumi-san_-_05_[720p].mkv
https://filefox.cc/hnlyujfms4fr/
[HorribleSubs]_Ramen_Daisuki_Koizumi-san_-_06_[720p].mkv
https://filefox.cc/bop7ca5cg8d0/
[HorribleSubs]_Ramen_Daisuki_Koizumi-san_-_07_[720p].mkv
https://filefox.cc/efv6kzpso16h/
[HorribleSubs]_Ramen_Daisuki_Koizumi-san_-_08_[720p].mkv
https://filefox.cc/4il8ut3hxws1/
[HorribleSubs]_Ramen_Daisuki_Koizumi-san_-_09_[720p].mkv
https://filefox.cc/occqxev1dxv5/
[HorribleSubs]_Ramen_Daisuki_Koizumi-san_-_10_[720p].mkv
https://filefox.cc/qyd1l5u1ceg7/
[HorribleSubs]_Ramen_Daisuki_Koizumi-san_-_11_[720p].mkv
https://filefox.cc/qg5v06j778sf/
[HorribleSubs]_Ramen_Daisuki_Koizumi-san_-_12_[720p].mkv