LazyMuffin
01-23-2019, 07:21 AM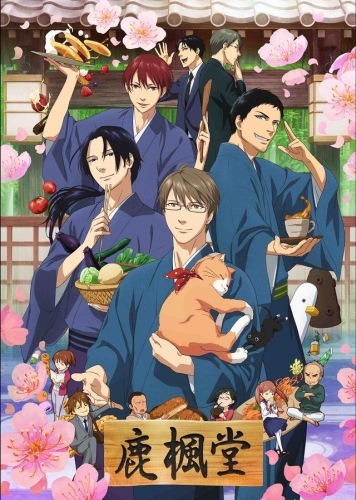 Synopsis
Four men-Gure, Sui, Tokitaka, and Tsubaki-each help run a Japanese tea shop together called Rokuhoudou. When one visits the shop, they are greeted warmly, served with tea, and are often helped with any problems they may have.
Alternative Titles
Japanese: 鹿楓堂よついろ日和
Information
Episodes: 12
Aired: Apr 11, 2018 to Jun 27, 2018
Producers: None found
Licensors: None found
Studios: Zexcs
Genres: Seinen, Slice of Life
Duration: 23 min. per ep.
File Information
Group: HorribleSubs
Video: 1280x720 AVC 23.976 FPS
Audio: Japanese AAC LC
Subtitles: English ASS
Container: MKV
Screenshots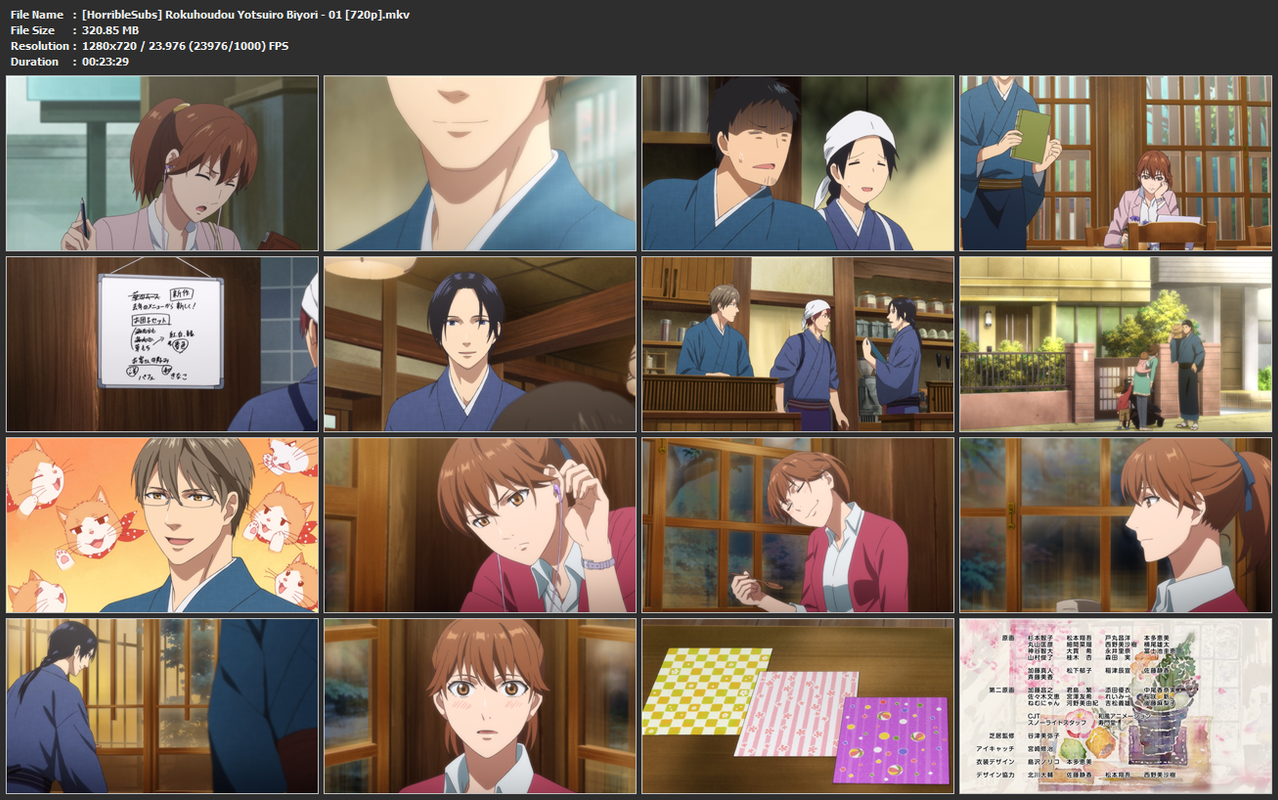 Downloads:
https://filefox.cc/1hwi07xi2hco/
[HorribleSubs]_Rokuhoudou_Yotsuiro_Biyori_-_01_[720p].mkv
https://filefox.cc/u2udy7d810tr/
[HorribleSubs]_Rokuhoudou_Yotsuiro_Biyori_-_02_[720p].mkv
https://filefox.cc/1wanaqi53wm7/
[HorribleSubs]_Rokuhoudou_Yotsuiro_Biyori_-_03_[720p].mkv
https://filefox.cc/9ea4y2sy7hrb/
[HorribleSubs]_Rokuhoudou_Yotsuiro_Biyori_-_04_[720p].mkv
https://filefox.cc/mvqk8u5zxw2c/
[HorribleSubs]_Rokuhoudou_Yotsuiro_Biyori_-_05_[720p].mkv
https://filefox.cc/ugqeohtv18vr/
[HorribleSubs]_Rokuhoudou_Yotsuiro_Biyori_-_06_[720p].mkv
https://filefox.cc/t2b3ql7pb7yr/
[HorribleSubs]_Rokuhoudou_Yotsuiro_Biyori_-_07_[720p].mkv
https://filefox.cc/q7pp3jl4r4g5/
[HorribleSubs]_Rokuhoudou_Yotsuiro_Biyori_-_08_[720p].mkv
https://filefox.cc/2tnejd6ka68g/
[HorribleSubs]_Rokuhoudou_Yotsuiro_Biyori_-_09_[720p].mkv
https://filefox.cc/12fyguo1hfgp/
[HorribleSubs]_Rokuhoudou_Yotsuiro_Biyori_-_10_[720p].mkv
https://filefox.cc/kpfq1w98f6pc/
[HorribleSubs]_Rokuhoudou_Yotsuiro_Biyori_-_11_[720p].mkv
https://filefox.cc/srjbhhuxmd4p/
[HorribleSubs]_Rokuhoudou_Yotsuiro_Biyori_-_12_[720p].mkv