LazyMuffin
01-31-2019, 05:25 AM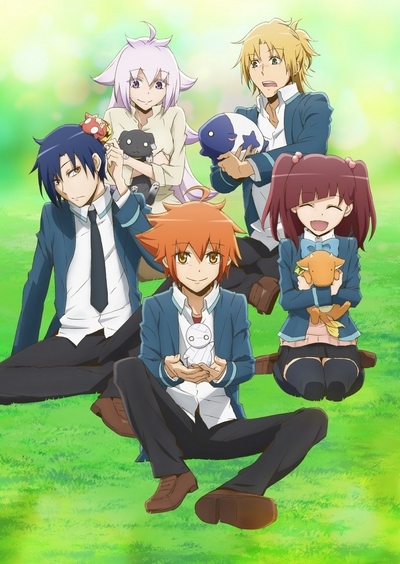 Synopsis
When high school student Sora Kashiwagi finds himself staring down a mysterious oversized package sent to him by his self-proclaimed "adventurer" father, the last thing he expects is for it to be opened from the inside... by a little mummy so small it can fit in the palm of his hand!
Alternative Titles
English: How to Keep a Mummy
Synonyms: How to keep a mummy
Japanese: ミイラの飼い方
Information
Episodes: 12
Aired: Jan 12, 2018 to Mar 30, 2018
Producers: TBS, Grooove, Nichion, Exit Tunes, ONEMUSIC, Crunchyroll SC Anime Fund
Licensors: None found
Studios: 8bit
Genres: Comedy, Slice of Life, Supernatural
Duration: 24 min. per ep.
File Information
Group: HorribleSubs
Video: 1280x720 AVC 23.976 FPS
Audio: Japanese AAC LC
Subtitles: English ASS
Container: MKV
Screenshots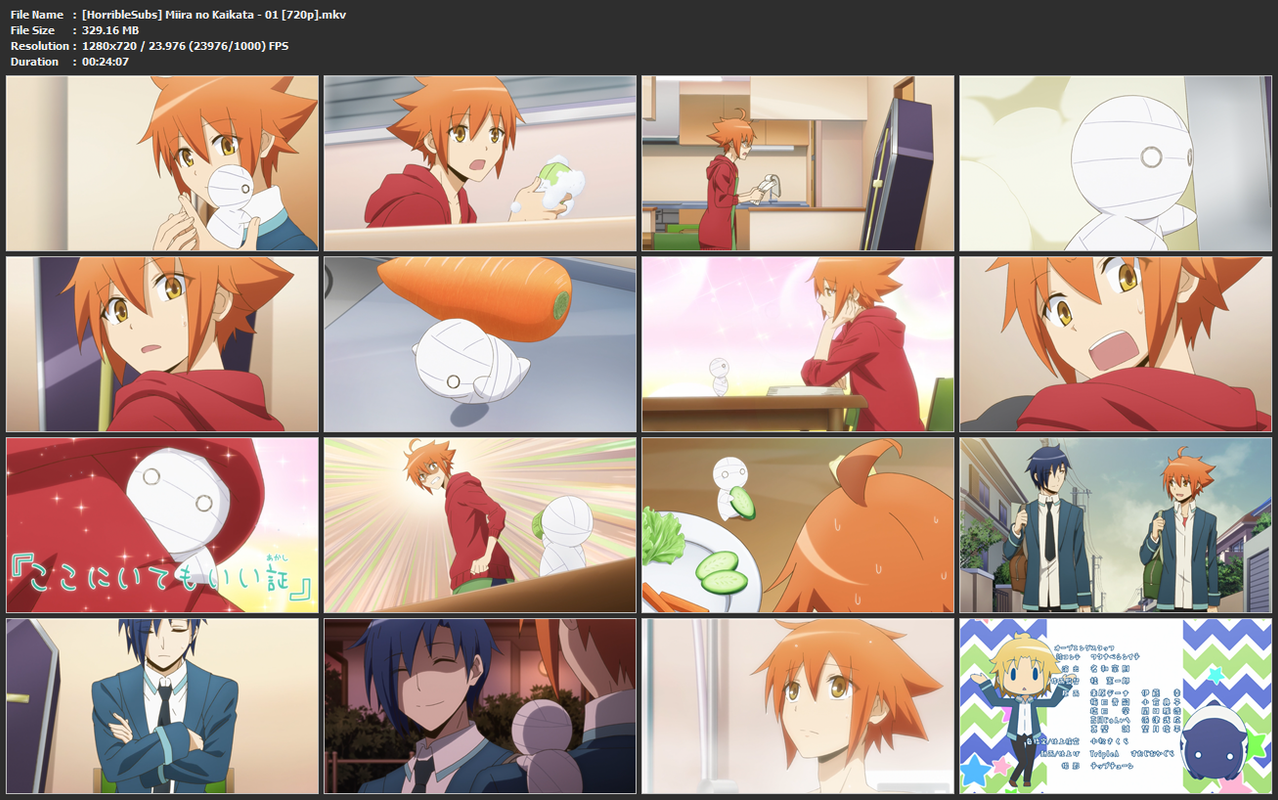 Downloads:
https://filefox.cc/b5nfcvghzsy5/
[HorribleSubs]_Miira_no_Kaikata_-_01_[720p].mkv
https://filefox.cc/66h55b88dyph/
[HorribleSubs]_Miira_no_Kaikata_-_02_[720p].mkv
https://filefox.cc/arfea1fhms9t/
[HorribleSubs]_Miira_no_Kaikata_-_03_[720p].mkv
https://filefox.cc/7k9nh6da4aen/
[HorribleSubs]_Miira_no_Kaikata_-_04_[720p].mkv
https://filefox.cc/4qpem351zubu/
[HorribleSubs]_Miira_no_Kaikata_-_05_[720p].mkv
https://filefox.cc/wmu8jdsp361j/
[HorribleSubs]_Miira_no_Kaikata_-_06_[720p].mkv
https://filefox.cc/88sh2gxurkv6/
[HorribleSubs]_Miira_no_Kaikata_-_07_[720p].mkv
https://filefox.cc/xlk8cs8cd9kg/
[HorribleSubs]_Miira_no_Kaikata_-_08_[720p].mkv
https://filefox.cc/i1u5rt6ukadh/
[HorribleSubs]_Miira_no_Kaikata_-_09_[720p].mkv
https://filefox.cc/c7jitl8fr98l/
[HorribleSubs]_Miira_no_Kaikata_-_10_[720p].mkv
https://filefox.cc/9uiat7nanhau/
[HorribleSubs]_Miira_no_Kaikata_-_11_[720p].mkv
https://filefox.cc/22dv97mjn3mi/
[HorribleSubs]_Miira_no_Kaikata_-_12_[720p].mkv