LazyMuffin
01-31-2019, 05:47 AM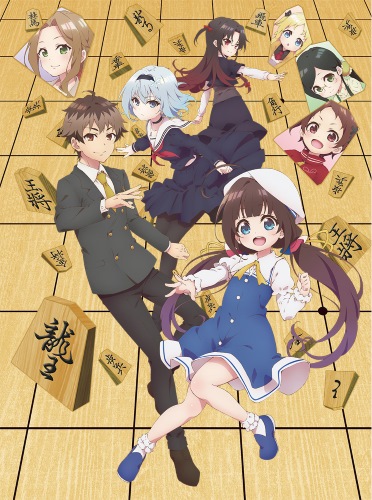 Synopsis
The story is about a teenage boy who happens to be a shougi master. One day, a nine-year-old girl turns up at his house, requesting to be taken as his disciple. From there, all kinds of wacky hijinks ensue.
Alternative Titles
English: The Ryuo's Work is Never Done!
Japanese: りゅうおうのおしごと!
Information
Episodes: 12
Aired: Jan 8, 2018 to Mar 26, 2018
Producers: AT-X, Magic Capsule, Nippon Columbia, KlockWorx, BS Fuji, Tokyo MX, Hakuhodo DY Music & Pictures, Radio Osaka, Aquamarine
Licensors: None found
Studios: Project No.9
Genres: Slice of Life, Game, Comedy
Duration: 23 min. per ep.
File Information
Group: HorribleSubs
Video: 1280x720 AVC 23.976 FPS
Audio: Japanese AAC LC
Subtitles: English ASS
Container: MKV
Screenshots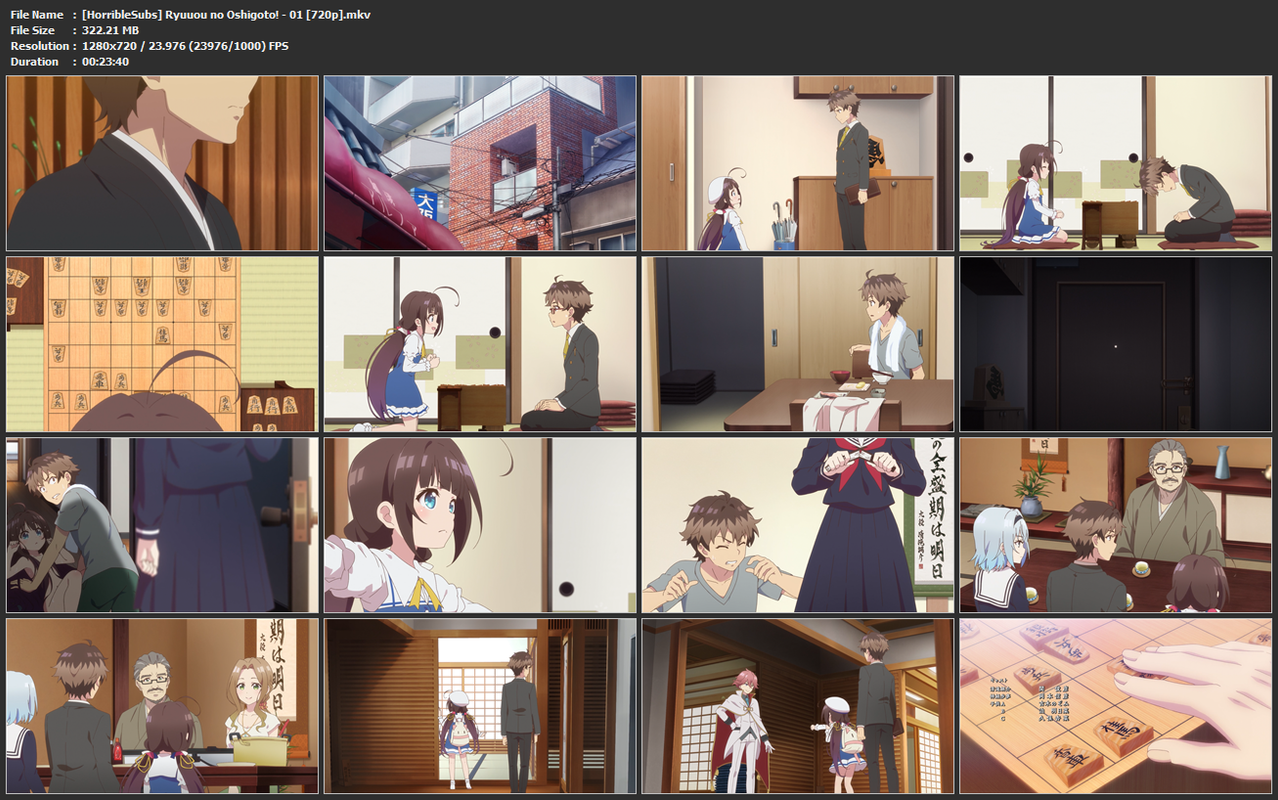 Downloads:
https://filefox.cc/3jz3sov9ro7w/
[HorribleSubs]_Ryuuou_no_Oshigoto!_-_01_[720p].mkv
https://filefox.cc/05ltpkrppxg2/
[HorribleSubs]_Ryuuou_no_Oshigoto!_-_02_[720p].mkv
https://filefox.cc/uwk8w8sh3l3r/
[HorribleSubs]_Ryuuou_no_Oshigoto!_-_03_[720p].mkv
https://filefox.cc/l2tjpqk28f82/
[HorribleSubs]_Ryuuou_no_Oshigoto!_-_04_[720p].mkv
https://filefox.cc/zrcdqalx9f9y/
[HorribleSubs]_Ryuuou_no_Oshigoto!_-_05_[720p].mkv
https://filefox.cc/vxrhvmad9lu1/
[HorribleSubs]_Ryuuou_no_Oshigoto!_-_06_[720p].mkv
https://filefox.cc/qwiwchu7qzy4/
[HorribleSubs]_Ryuuou_no_Oshigoto!_-_07_[720p].mkv
https://filefox.cc/ky2ci2int79r/
[HorribleSubs]_Ryuuou_no_Oshigoto!_-_08_[720p].mkv
https://filefox.cc/88ak841xj5np/
[HorribleSubs]_Ryuuou_no_Oshigoto!_-_09_[720p].mkv
https://filefox.cc/ocwkgorl56zb/
[HorribleSubs]_Ryuuou_no_Oshigoto!_-_10_[720p].mkv
https://filefox.cc/nl9c7q6imrzz/
[HorribleSubs]_Ryuuou_no_Oshigoto!_-_11_[720p].mkv
https://filefox.cc/xqrmm0xmfc0r/
[HorribleSubs]_Ryuuou_no_Oshigoto!_-_12_[720p].mkv