LazyMuffin
02-01-2019, 05:23 AM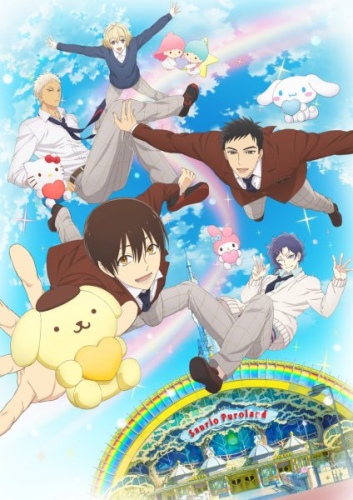 Synopsis
The project's premise follows Kouta Hasegawa, a high school boy that loves the yellow Pom Pom Purin dog. By mere coincidence, he ends up attending the same school as Yuu Mizuno, a boy who likes the bunny My Melody. Yuu tells Kouta that there's nothing to be ashamed of for liking Sanrio's cute characters. Together, Kouta, Yuu, Shunsuke Yoshino, Ryou Nishimiya, and Seiichirou Minamoto learn to accept their love of the characters instead of feeling embarrassed.
Alternative Titles
English: Sanrio Boys
Japanese: サンリオ男子
Information
Episodes: 12
Aired: Jan 6, 2018 to Mar 24, 2018
Producers: Pony Canyon, Sanrio, Pierrot Plus
Licensors: Ponycan USA
Studios: Studio Pierrot
Genres: Slice of Life, School
Duration: 24 min. per ep.
File Information
Group: HorribleSubs
Video: 1280x720 AVC 23.976 FPS
Audio: Japanese AAC LC
Subtitles: English ASS
Container: MKV
Screenshots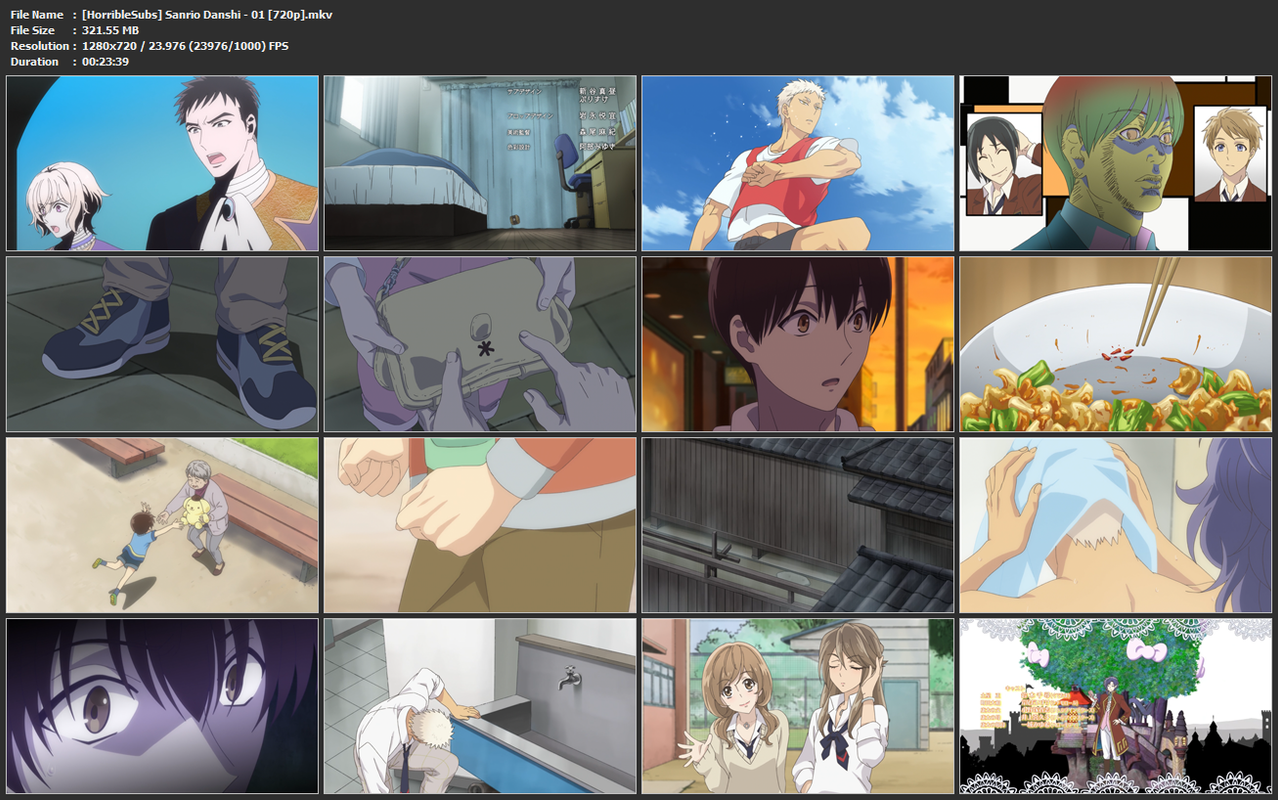 Downloads:
https://filefox.cc/qsk01nxl5p8w/
[HorribleSubs]_Sanrio_Danshi_-_01_[720p].mkv
https://filefox.cc/1up1131xlyyw/
[HorribleSubs]_Sanrio_Danshi_-_02_[720p].mkv
https://filefox.cc/va10lby2ldqo/
[HorribleSubs]_Sanrio_Danshi_-_03_[720p].mkv
https://filefox.cc/ur1sv40ochn7/
[HorribleSubs]_Sanrio_Danshi_-_04_[720p].mkv
https://filefox.cc/77ze9wnkoaoe/
[HorribleSubs]_Sanrio_Danshi_-_05_[720p].mkv
https://filefox.cc/8zlabdfbd0uw/
[HorribleSubs]_Sanrio_Danshi_-_06_[720p].mkv
https://filefox.cc/lrqksxaziz7d/
[HorribleSubs]_Sanrio_Danshi_-_07_[720p].mkv
https://filefox.cc/jjoap72mugkc/
[HorribleSubs]_Sanrio_Danshi_-_08_[720p].mkv
https://filefox.cc/kp494by4161w/
[HorribleSubs]_Sanrio_Danshi_-_09_[720p].mkv
https://filefox.cc/xsh98hk0kaoe/
[HorribleSubs]_Sanrio_Danshi_-_10_[720p].mkv
https://filefox.cc/ck9eeflpxed5/
[HorribleSubs]_Sanrio_Danshi_-_11_[720p].mkv
https://filefox.cc/b957hg5sw49r/
[HorribleSubs]_Sanrio_Danshi_-_12_[720p].mkv