LazyMuffin
02-01-2019, 05:45 AM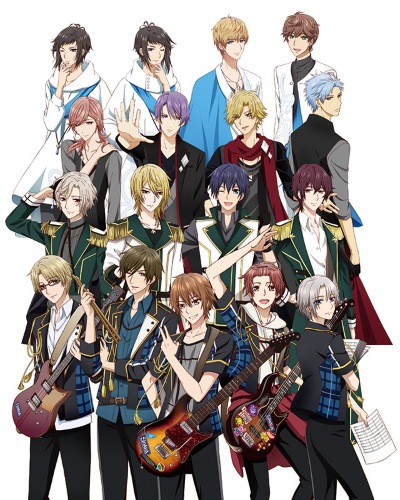 Synopsis
SOARA, Growth, SolidS, and QUELL are four groups belonging to Tsukino Entertainment Production (AKA TSUKIPRO). The slice of life music anime "PRO ANI" depicting their music overflowing with uniqueness and the drama surrounding their lives begins now! Will you open this glittering treasure box of music?
Alternative Titles
Japanese: TSUKIPRO THE ANIMATION
Information
Episodes: 13
Aired: Oct 4, 2017 to Dec 27, 2017
Producers: Studio Pierrot, Movic, Bandai Namco Entertainment, Docomo Anime Store, AZ Creative
Licensors: None found
Studios: PRA
Genres: Music
Duration: 23 min. per ep.
File Information
Group: HorribleSubs
Video: 1280x720 AVC 23.976 FPS
Audio: Japanese AAC LC
Subtitles: English ASS
Container: MKV
Screenshots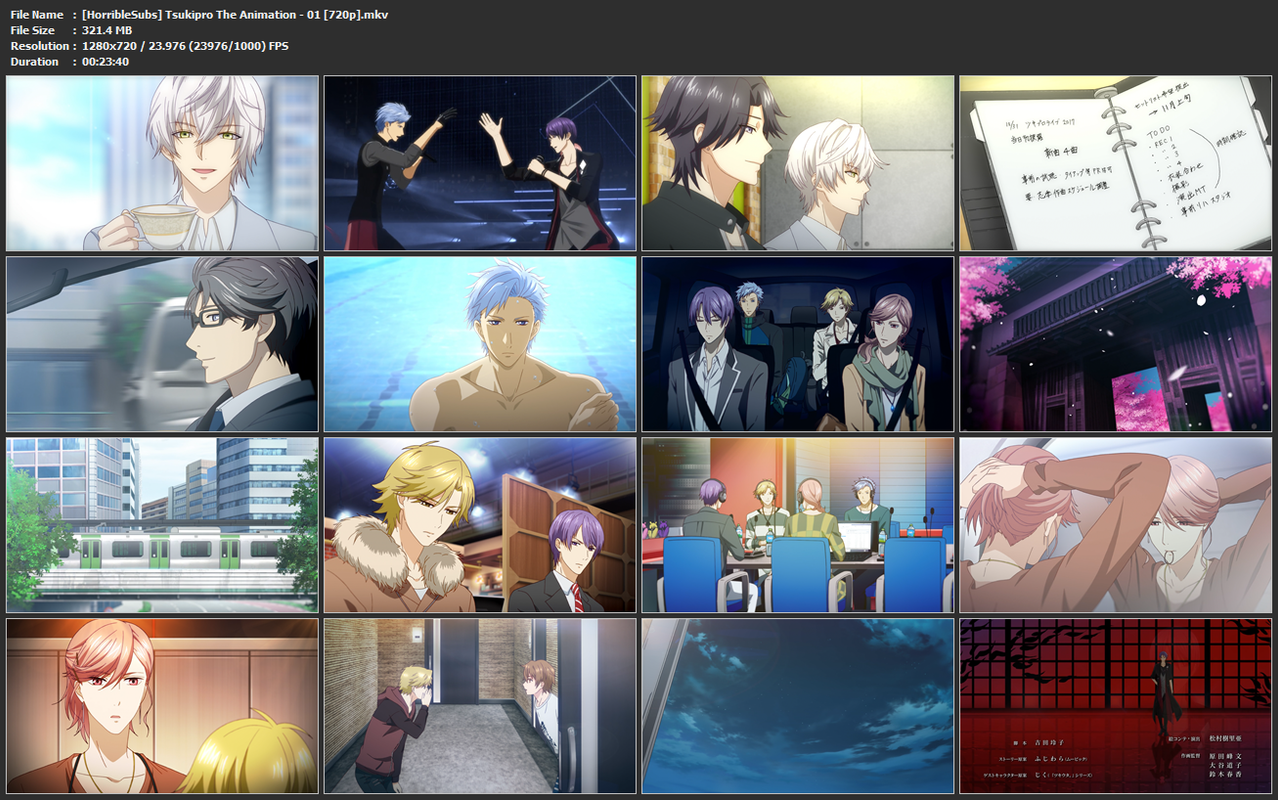 Downloads:
https://filefox.cc/z83a91s2gn88/
[HorribleSubs]_Tsukipro_The_Animation_-_01_[720p].mkv
https://filefox.cc/7c8bdxr3pbxp/
[HorribleSubs]_Tsukipro_The_Animation_-_02_[720p].mkv
https://filefox.cc/a6vxqstyarhr/
[HorribleSubs]_Tsukipro_The_Animation_-_03_[720p].mkv
https://filefox.cc/dympqwk2k41d/
[HorribleSubs]_Tsukipro_The_Animation_-_04_[720p].mkv
https://filefox.cc/zkhkwabihovf/
[HorribleSubs]_Tsukipro_The_Animation_-_05_[720p].mkv
https://filefox.cc/4uiys17xp950/
[HorribleSubs]_Tsukipro_The_Animation_-_06_[720p].mkv
https://filefox.cc/ifnbnrh4gp9i/
[HorribleSubs]_Tsukipro_The_Animation_-_07_[720p].mkv
https://filefox.cc/gykga8stae37/
[HorribleSubs]_Tsukipro_The_Animation_-_08_[720p].mkv
https://filefox.cc/r60i1geawau7/
[HorribleSubs]_Tsukipro_The_Animation_-_09_[720p].mkv
https://filefox.cc/j04pzd8d43yl/
[HorribleSubs]_Tsukipro_The_Animation_-_10_[720p].mkv
https://filefox.cc/r65ojk6u4yru/
[HorribleSubs]_Tsukipro_The_Animation_-_11_[720p].mkv
https://filefox.cc/rw1giev7zyj2/
[HorribleSubs]_Tsukipro_The_Animation_-_12_[720p].mkv
https://filefox.cc/35p47knsfq48/
[HorribleSubs]_Tsukipro_The_Animation_-_13_[720p].mkv