LazyMuffin
02-02-2019, 06:25 AM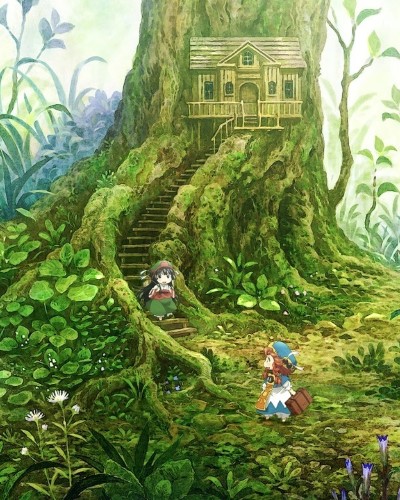 Synopsis
Nine centimeters (3.5 inches) tall, tiny girls Hakumei and Mikochi live in the forest. Living in a tiny house in a tree, riding insects and birds, and making umbrellas out of leaves, these tiny girls live a tiny life. Follow their tiny but lovely lives as they live their day-to-day in a fantastic world of tiny people and gods.
Alternative Titles
English: Hakumei and Mikochi
Synonyms: Tiny Little Life in the Woods
Japanese: ハクメイとミコチ
Information
Episodes: 12
Aired: Jan 12, 2018 to Mar 30, 2018
Producers: Lantis, AT-X, Sony Music Communications, Kadokawa Media House, Kadokawa
Licensors: Sentai Filmworks
Studios: Lerche
Genres: Slice of Life, Fantasy, Seinen
Duration: 23 min. per ep.
File Information
Group: MTBB
Video: 1280x720 AVC 23.976 FPS
Audio: Japanese AAC LC
Subtitles: English ASS
Container: MKV
Screenshots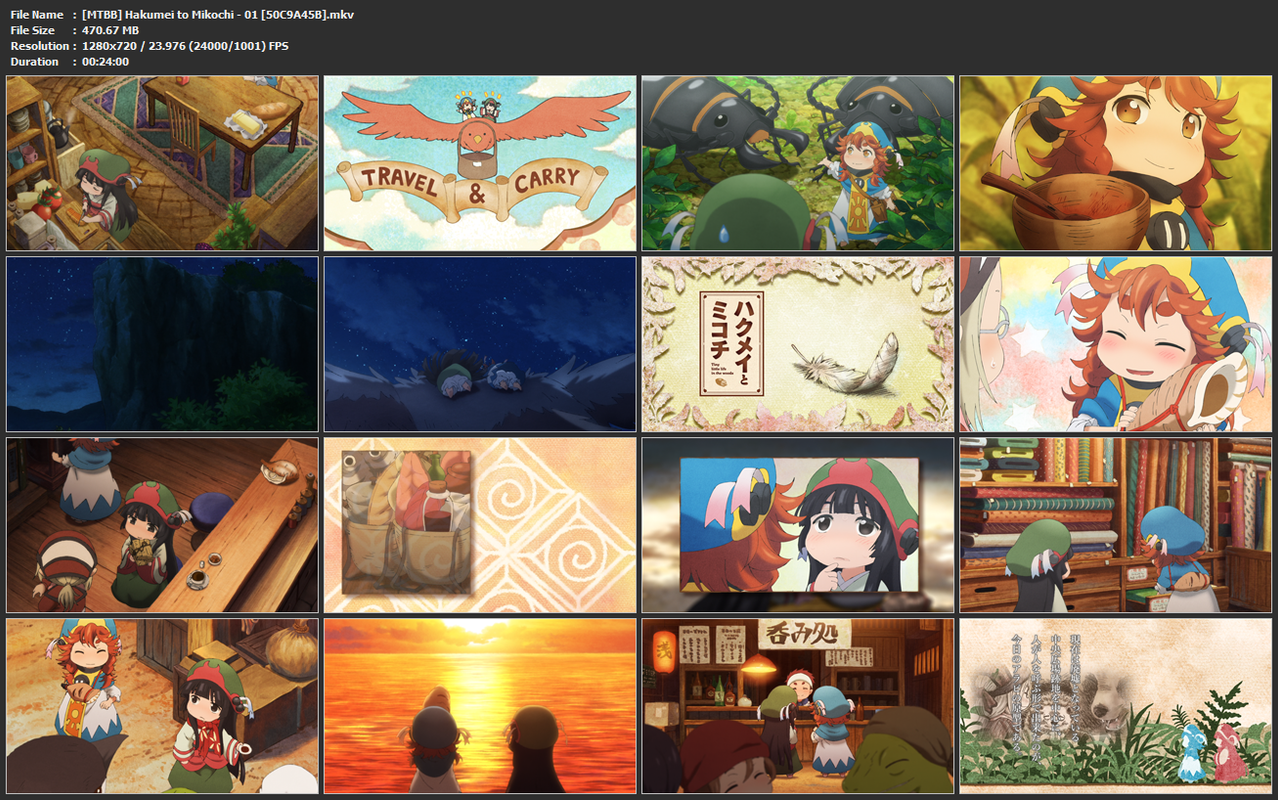 Downloads:
https://filefox.cc/6b7ltyznqgy6/
[MTBB]_Hakumei_to_Mikochi_-_01_[50C9A45B].mkv
https://filefox.cc/81q23u9covvv/
[MTBB]_Hakumei_to_Mikochi_-_02_[BF09EF57].mkv
https://filefox.cc/dz0lincd4vt6/
[MTBB]_Hakumei_to_Mikochi_-_03_[E9FB7609].mkv
https://filefox.cc/ux70hilcsg3o/
[MTBB]_Hakumei_to_Mikochi_-_04_[B3BE0048].mkv
https://filefox.cc/dyg89j86jl8x/
[MTBB]_Hakumei_to_Mikochi_-_05_[8221F07B].mkv
https://filefox.cc/zukh4p9qs8t4/
[MTBB]_Hakumei_to_Mikochi_-_06_[53469020].mkv
https://filefox.cc/igfl2hd3okcm/
[MTBB]_Hakumei_to_Mikochi_-_07_[AB8AE5CB].mkv
https://filefox.cc/owtketbl6yjp/
[MTBB]_Hakumei_to_Mikochi_-_08_[C4C7B145].mkv
https://filefox.cc/a4bx1vyabldr/
[MTBB]_Hakumei_to_Mikochi_-_09_[40BB630A].mkv
https://filefox.cc/adt7p641wlig/
[MTBB]_Hakumei_to_Mikochi_-_10_[9CF5A513].mkv
https://filefox.cc/iyiq1uvpmtba/
[MTBB]_Hakumei_to_Mikochi_-_11_[20B39CA7].mkv
https://filefox.cc/djqb2e1mifo7/
[MTBB]_Hakumei_to_Mikochi_-_12_[E5EA32E4].mkv
https://filefox.cc/sk2xc5yimmf0/
[MTBB]_Hakumei_to_Mikochi_-_OVA_[5DA0EB6E].mkv