LazyMuffin
02-23-2019, 05:48 AM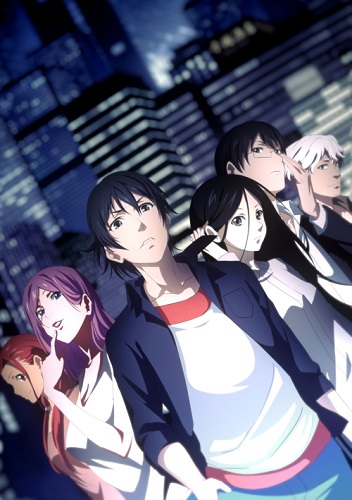 Synopsis
One day, on his way to visit his grandfather's grave, Zhang Chulan is attacked by zombies in a graveyard. In the midst of that situation, he is saved by a mysterious girl, who wields kitchen knives in order to kill the enemies. The girl tells Chulan, who is relieved, to face his hardships head on and leaves. However, Chulan later sees that girl again at his university. From that moment, Zhang Chulan's destiny begins to move. There will be strangers with special powers appearing one by one, with battles involving those abilities. Each episode will bring a new mystery to light.
Alternative Titles
English: Hitori no Shita - The Outcast
Japanese: 一人之下 THE OUTCAST
Information
Episodes: 12
Aired: Jul 9, 2016 to Sep 24, 2016
Producers: Haoliners Animation League, Tencent Animation & Comics, Emon
Licensors: None found
Studios: Namu Animation
Genres: Action, Super Power, Supernatural
Duration: 24 min. per ep.
File Information
Group: HorribleSubs
Video: 1280x720 AVC 23.976 FPS
Audio: Japanese AAC LC
Subtitles: English ASS
Container: MKV
Screenshots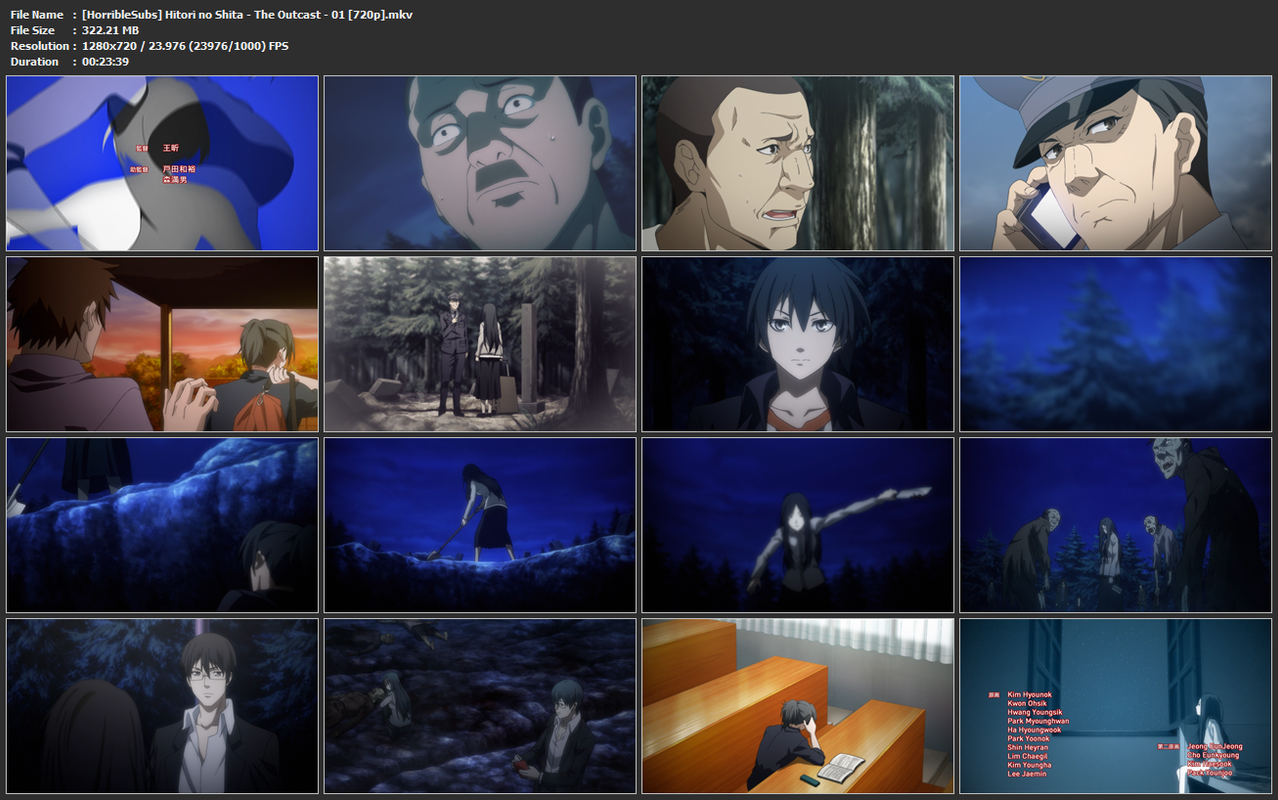 Downloads:
https://filefox.cc/uuenx7hze4i5/
[HorribleSubs]_Hitori_no_a_-_The_Outcast_-_01_[720p].mkv
https://filefox.cc/rj53aw2dllbd/
[HorribleSubs]_Hitori_no_a_-_The_Outcast_-_02_[720p].mkv
https://filefox.cc/b0zkp8rsapbp/
[HorribleSubs]_Hitori_no_a_-_The_Outcast_-_03_[720p].mkv
https://filefox.cc/u6dh45vei70y/
[HorribleSubs]_Hitori_no_a_-_The_Outcast_-_04_[720p].mkv
https://filefox.cc/z00cqc3ye4yu/
[HorribleSubs]_Hitori_no_a_-_The_Outcast_-_05_[720p].mkv
https://filefox.cc/lnwo2ykyz36y/
[HorribleSubs]_Hitori_no_a_-_The_Outcast_-_06_[720p].mkv
https://filefox.cc/bbaexthsk7lv/
[HorribleSubs]_Hitori_no_a_-_The_Outcast_-_07_[720p].mkv
https://filefox.cc/bt32v5m8hj68/
[HorribleSubs]_Hitori_no_a_-_The_Outcast_-_08_[720p].mkv
https://filefox.cc/8fxrtaew0b77/
[HorribleSubs]_Hitori_no_a_-_The_Outcast_-_09_[720p].mkv
https://filefox.cc/wn74hog9wlej/
[HorribleSubs]_Hitori_no_a_-_The_Outcast_-_10_[720p].mkv
https://filefox.cc/ybhnchhdcrea/
[HorribleSubs]_Hitori_no_a_-_The_Outcast_-_11_[720p].mkv
https://filefox.cc/xrvvtxx1hfqq/
[HorribleSubs]_Hitori_no_a_-_The_Outcast_-_12_[720p].mkv