LazyMuffin
02-27-2019, 05:24 AM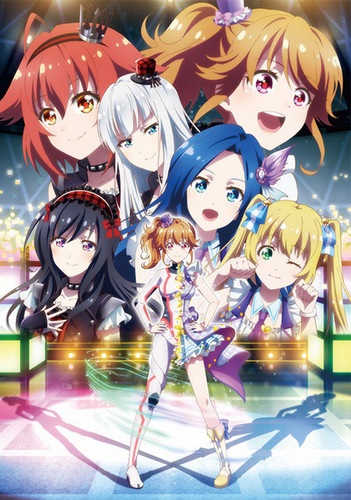 Synopsis
The story of Idol Memories is set in the near future, where live idol music performances in virtual reality have become commonplace. Against this backdrop, a pair of rival idol groups compete for the coveted "tiara," which represents the number one spot in the "Idol League."
Alternative Titles
Japanese: アイドルメモリーズ
Information
Episodes: 12
Aired: Oct 3, 2016 to Dec 19, 2016
Producers: Glovision
Licensors: None found
Studios: Seven Arcs Pictures
Genres: Music
Duration: 12 min. per ep.
File Information
Group: Thundra-Subs
Video: 1280x720 AVC 23.976 FPS
Audio: Japanese AAC LC
Subtitles: English ASS
Container: MKV
Screenshots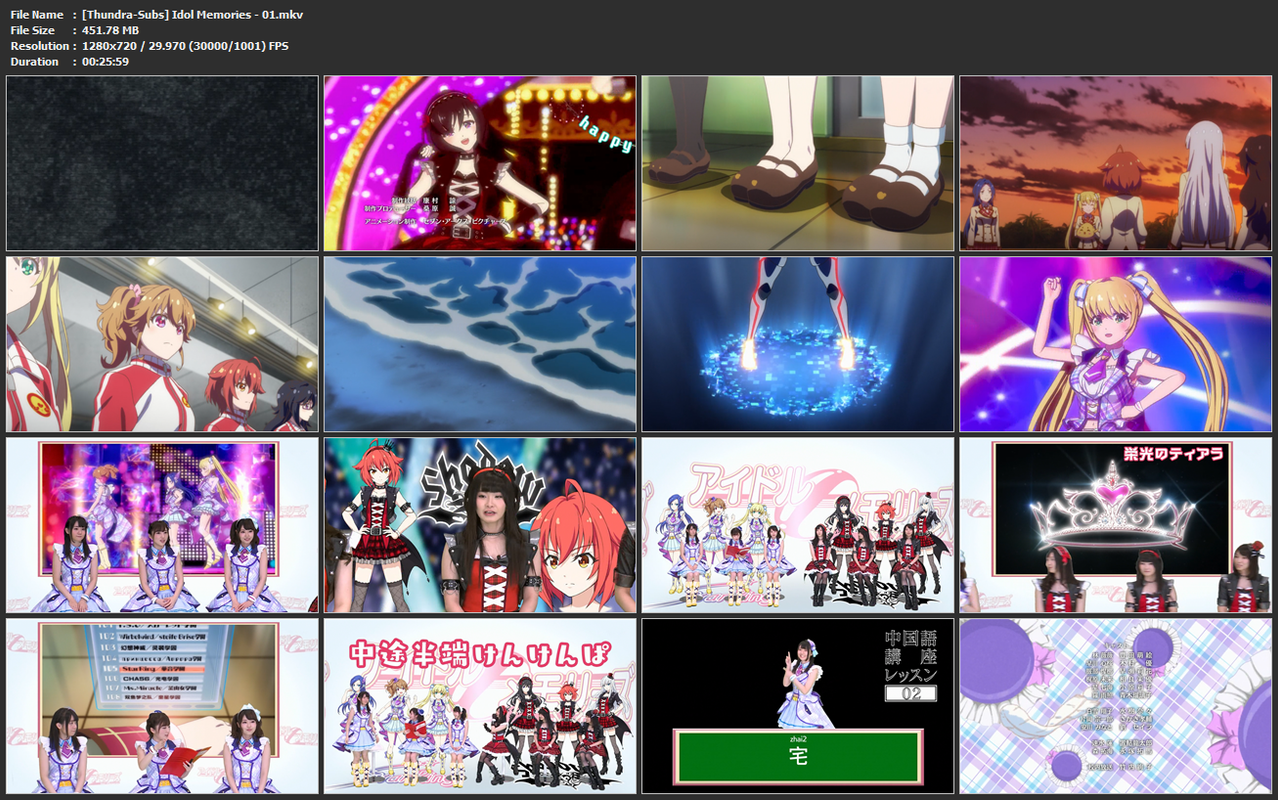 Downloads:
https://filefox.cc/1imci0qgs76x/
[Thundra-Subs]_Idol_Memories_-_01.mkv
https://filefox.cc/r0qjz87k9ozt/
[Thundra-Subs]_Idol_Memories_-_02.mkv
https://filefox.cc/juhdwmn4wxxs/
[Thundra-Subs]_Idol_Memories_-_03.mkv
https://filefox.cc/9ldpjjkmqxea/
[Thundra-Subs]_Idol_Memories_-_04.mkv
https://filefox.cc/kpto4iwg7wd2/
[Thundra-Subs]_Idol_Memories_-_05.mkv
https://filefox.cc/9b098g12yidr/
[Thundra-Subs]_Idol_Memories_-_06.mkv
https://filefox.cc/6v1092v1k3rv/
[Thundra-Subs]_Idol_Memories_-_07.mkv
https://filefox.cc/x4az8veyavcp/
[Thundra-Subs]_Idol_Memories_-_08.mkv
https://filefox.cc/nss4yxpnsxfu/
[Thundra-Subs]_Idol_Memories_-_09.mkv
https://filefox.cc/jn8olrvniswd/
[Thundra-Subs]_Idol_Memories_-_10.mkv
https://filefox.cc/twmdcap3c2kk/
[Thundra-Subs]_Idol_Memories_-_11.mkv
https://filefox.cc/njetjl25d8pq/
[Thundra-Subs]_Idol_Memories_-_12.mkv