LazyMuffin
03-01-2019, 07:46 AM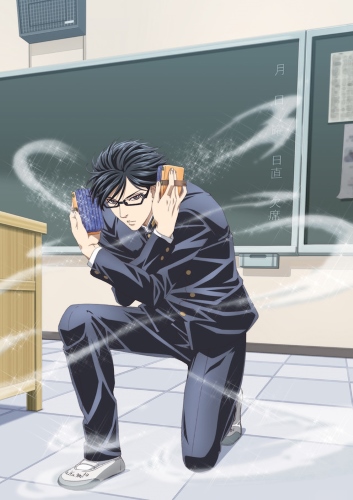 Synopsis
Sophisticated, suave, sublime; all words which describe the exceedingly handsome and patently perfect Sakamoto. Though it is only his first day in high school, his attractiveness, intelligence, and charm already has the girls swooning and the guys fuming with jealousy. No one seems able to derail him, as all attempts at tripping him up are quickly foiled. His sangfroid is indomitable, his wits peerless. Will any of Sakamoto's classmates, or even teachers, be able to reach his level of excellence? Probably not, but they just might learn a thing or two trying...
Alternative Titles
English: Haven't You Heard? I'm Sakamoto
Synonyms: Sakamoto desu ga?
Japanese: 坂本ですが?
Information
Episodes: 12
Aired: Apr 8, 2016 to Jul 1, 2016
Producers: Kadokawa Shoten, TBS, DAX Production, Daiichikosho, King Records
Licensors: Sentai Filmworks
Studios: Studio Deen
Genres: Slice of Life, Comedy, School, Seinen
Duration: 24 min. per ep.
File Information
Group: HorribleSubs
Video: 1280x720 AVC 23.976 FPS
Audio: Japanese AAC LC
Subtitles: English ASS
Container: MKV
Screenshots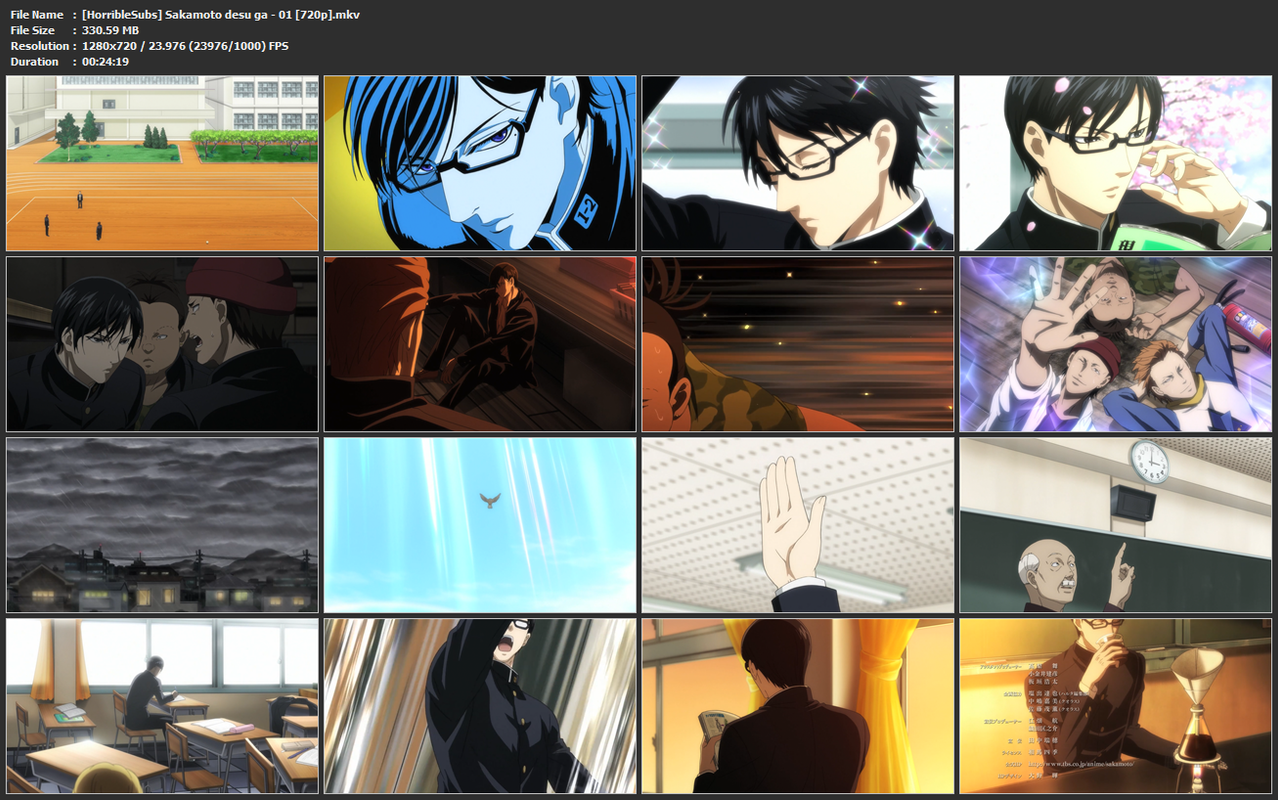 Downloads:
https://filefox.cc/1xpckjxm8766/
[HorribleSubs]_Sakamoto_desu_ga_-_01_[720p].mkv
https://filefox.cc/rajuwrcoggj1/
[HorribleSubs]_Sakamoto_desu_ga_-_02_[720p].mkv
https://filefox.cc/w1payhp9fr3g/
[HorribleSubs]_Sakamoto_desu_ga_-_03_[720p].mkv
https://filefox.cc/1cekdd7yilsx/
[HorribleSubs]_Sakamoto_desu_ga_-_04_[720p].mkv
https://filefox.cc/dcgstxuk51yc/
[HorribleSubs]_Sakamoto_desu_ga_-_05_[720p].mkv
https://filefox.cc/00ilxdrycfqg/
[HorribleSubs]_Sakamoto_desu_ga_-_06_[720p].mkv
https://filefox.cc/88yrjdbr3mdt/
[HorribleSubs]_Sakamoto_desu_ga_-_07_[720p].mkv
https://filefox.cc/dca1zfqt6cgf/
[HorribleSubs]_Sakamoto_desu_ga_-_08_[720p].mkv
https://filefox.cc/7emy8etaviwo/
[HorribleSubs]_Sakamoto_desu_ga_-_09_[720p].mkv
https://filefox.cc/6z51k3tpfyu9/
[HorribleSubs]_Sakamoto_desu_ga_-_10_[720p].mkv
https://filefox.cc/w7669wo9bvv4/
[HorribleSubs]_Sakamoto_desu_ga_-_11_[720p].mkv
https://filefox.cc/va99p5f4ib43/
[HorribleSubs]_Sakamoto_desu_ga_-_12_[720p].mkv