LazyMuffin
03-04-2019, 05:46 AM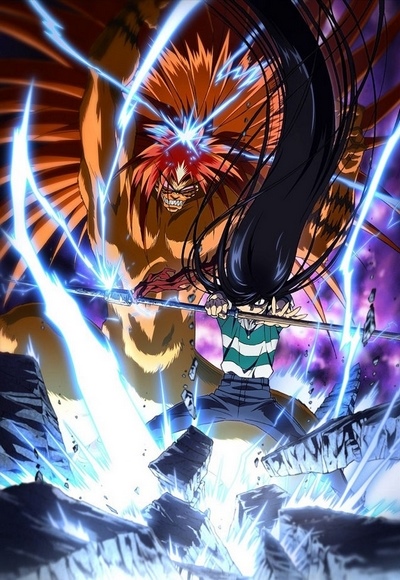 Synopsis
Continuation of Ushio to Tora TV series.
Alternative Titles
English: Ushio & Tora
Synonyms: Ushio and Tora
Japanese: うしおととら
Information
Episodes: 13
Aired: Apr 1, 2016 to Jun 24, 2016
Producers: Sotsu, Showgate, Tokuma Japan Communications, Daiichi Shokai
Licensors: Sentai Filmworks
Studios: MAPPA, Studio VOLN
Genres: Action, Adventure, Comedy, Demons, Supernatural, Shounen
Duration: 24 min. per ep.
File Information
Group: iAHD
Video: 1920x1080 AVC 23.976 FPS
Audio: English & Japanese FLAC
Subtitles: English ASS
Container: MKV
Screenshots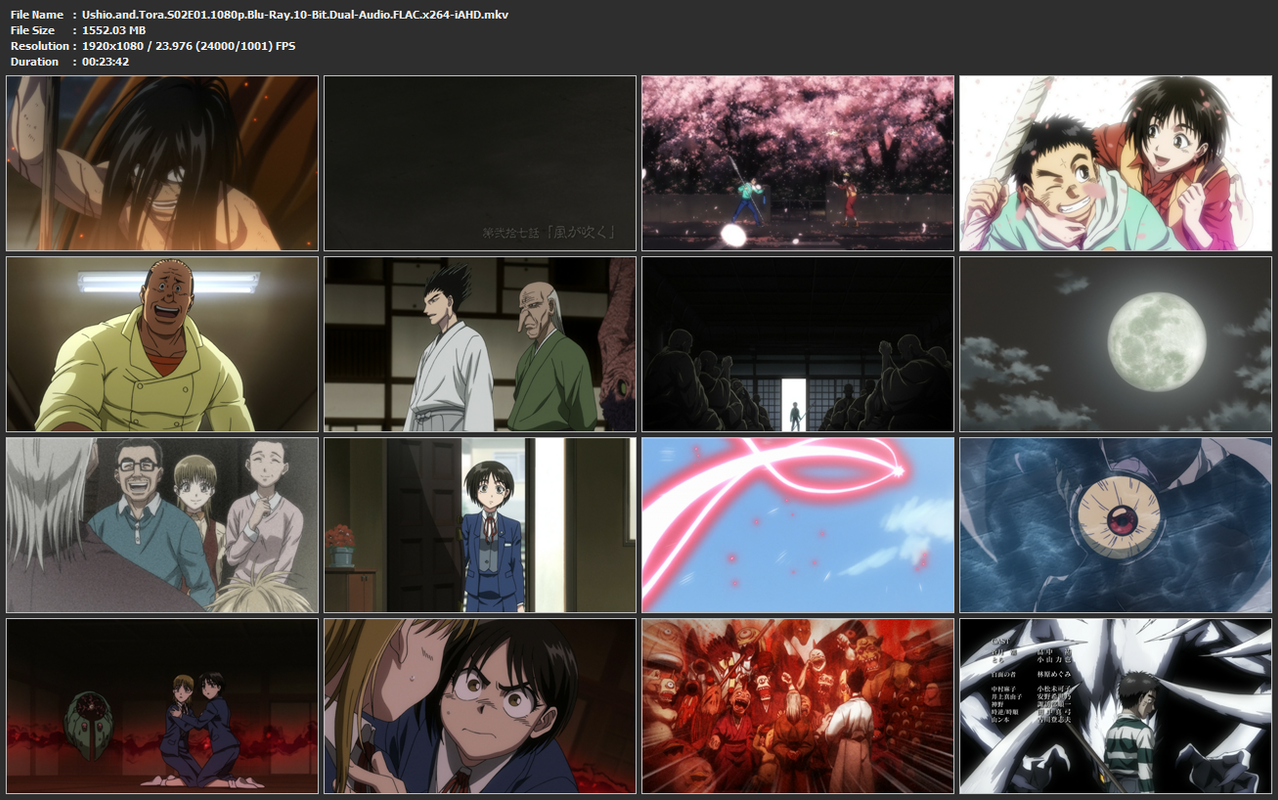 Downloads:
https://filefox.cc/8p7223uod1ne/Ushio.and.Tora.S02E01.1080p.Blu-Ray.10-Bit.Dual-Audio.FLAC.x264-iAHD.mkv
https://filefox.cc/ocpenh3ulayo/Ushio.and.Tora.S02E02.1080p.Blu-Ray.10-Bit.Dual-Audio.FLAC.x264-iAHD.mkv
https://filefox.cc/gwj3le6c9f68/Ushio.and.Tora.S02E03.1080p.Blu-Ray.10-Bit.Dual-Audio.FLAC.x264-iAHD.mkv
https://filefox.cc/4mhwynqazcqk/Ushio.and.Tora.S02E04.1080p.Blu-Ray.10-Bit.Dual-Audio.FLAC.x264-iAHD.mkv
https://filefox.cc/ll04edao7qb9/Ushio.and.Tora.S02E05.1080p.Blu-Ray.10-Bit.Dual-Audio.FLAC.x264-iAHD.mkv
https://filefox.cc/09rqzhpuyc5u/Ushio.and.Tora.S02E06.1080p.Blu-Ray.10-Bit.Dual-Audio.FLAC.x264-iAHD.mkv
https://filefox.cc/ju0kxzczvp8c/Ushio.and.Tora.S02E07.1080p.Blu-Ray.10-Bit.Dual-Audio.FLAC.x264-iAHD.mkv
https://filefox.cc/eqnikn19tf7g/Ushio.and.Tora.S02E08.1080p.Blu-Ray.10-Bit.Dual-Audio.FLAC.x264-iAHD.mkv
https://filefox.cc/qfdlms7rzvo6/Ushio.and.Tora.S02E09.1080p.Blu-Ray.10-Bit.Dual-Audio.FLAC.x264-iAHD.mkv
https://filefox.cc/83z3p0e4o8f0/Ushio.and.Tora.S02E10.1080p.Blu-Ray.10-Bit.Dual-Audio.FLAC.x264-iAHD.mkv
https://filefox.cc/rget1f61klyu/Ushio.and.Tora.S02E11.1080p.Blu-Ray.10-Bit.Dual-Audio.FLAC.x264-iAHD.mkv
https://filefox.cc/wa8jmvk7xu72/Ushio.and.Tora.S02E12.1080p.Blu-Ray.10-Bit.Dual-Audio.FLAC.x264-iAHD.mkv
https://filefox.cc/ciypxcjhte9s/Ushio.and.Tora.S02E13.1080p.Blu-Ray.10-Bit.Dual-Audio.FLAC.x264-iAHD.mkv