LazyMuffin
03-05-2019, 05:18 AM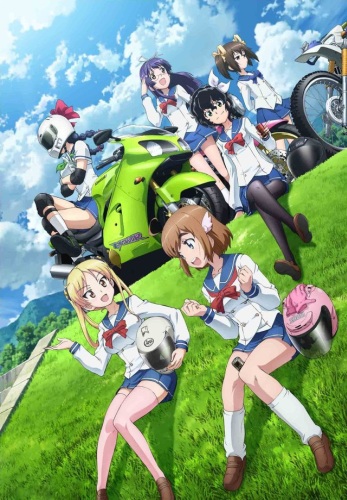 Synopsis
Every day Hane Sakura makes the arduous trip to school, cycling up a large hill on her bicycle. After encountering the motorcycle enthusiast Onsa Amano one morning, she is introduced to the motorcycle club, led by the ever-silent Raimu Kawasaki. New to motorcycles, Sakura experiences firsthand the difficulty of learning to ride again. However, through this, she hopes to once again recreate her first biking experience, which was filled with both horror and exhilaration.
Alongside Baita, the talking motorcycle; Rin Suzunoki, a Suzuki model enthusiast; Hijiri Minowa, a wealthy girl who dreams of being a thug; and professional racer Chisame Nakano, Sakura strives toward getting her bike license and experiencing the joys and hardships of motorcycles.
Alternative Titles
English: Bakuon!!
Japanese: ばくおん!!
Information
Episodes: 12
Aired: Apr 5, 2016 to Jun 21, 2016
Producers: Lantis, DAX Production, NBCUniversal Entertainment Japan, Akita Shoten, eBooK Initiative Japan
Licensors: Sentai Filmworks
Studios: TMS Entertainment
Genres: Comedy, Seinen, Slice of Life
Duration: 23 min. per ep.
File Information
Group: DmonHiro
Video: 1280x720 AVC 23.976 FPS
Audio: Japanese AAC LC
Subtitles: English ASS
Container: MKV
Screenshots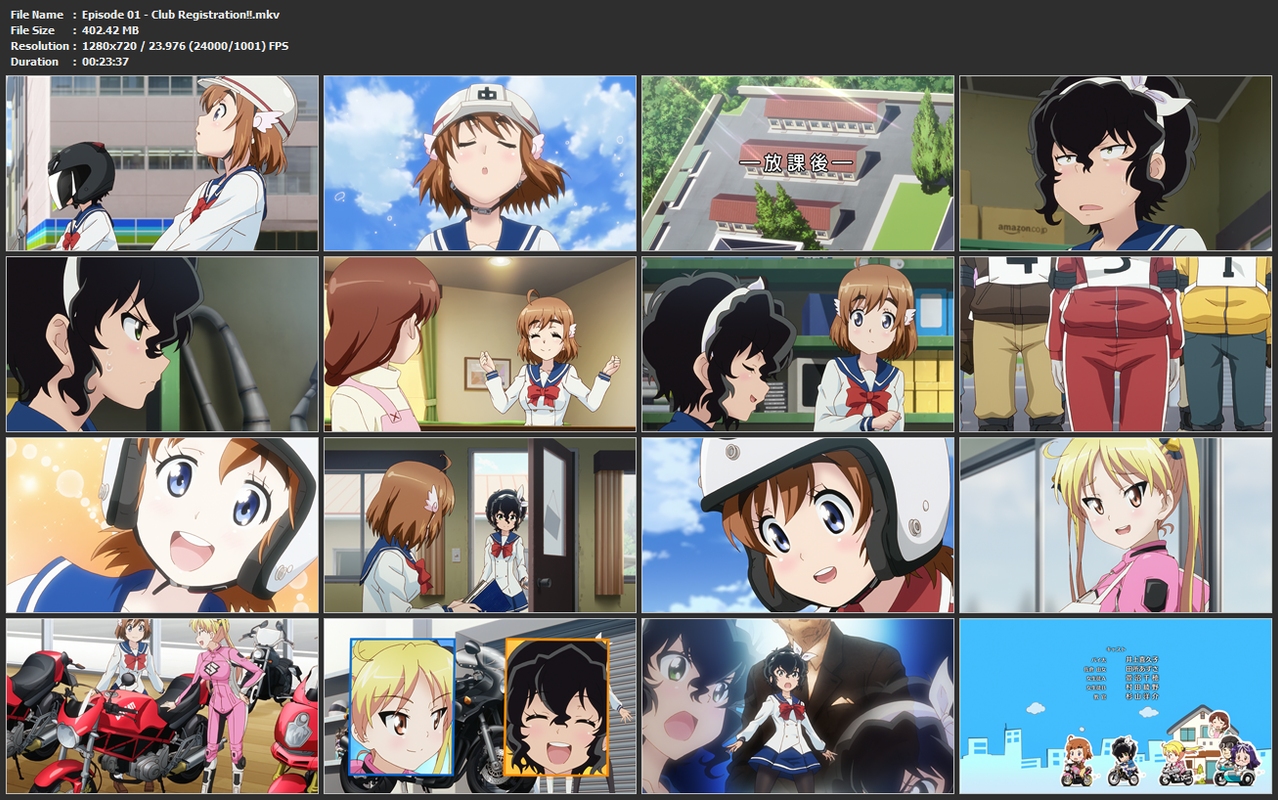 Downloads:
https://filefox.cc/f8wd1qr3pn9i/Episode_01_-_Club_Registration!!.rar
https://filefox.cc/rgsi5gfv0en9/Episode_02_-_School!!.rar
https://filefox.cc/vck8606moy2n/Episode_03_-_Debut!!.rar
https://filefox.cc/nxo7xp9d09mg/Episode_04_-_Hot_Springs!!.rar
https://filefox.cc/hycu7ggzpiuw/Episode_05_-_Touring!!.rar
https://filefox.cc/v5h4s0tt76dr/Episode_06_-_Prep!!.rar
https://filefox.cc/e3b7jv74xvh4/Episode_07_-_Cultural_Festival!!.rar
https://filefox.cc/sgn9cnaq8sxo/Episode_08_-_Winter_Break!!.rar
https://filefox.cc/t24xvq7pjehi/Episode_09_-_New_Students!!.rar
https://filefox.cc/6huz0uz4yrze/Episode_10_-_Juniors!!.rar
https://filefox.cc/3bgfwsetyzno/Episode_11_-_Bicycles!!.rar
https://filefox.cc/n1o1lzrhm8ov/Episode_12_-_A_World_Of_What-ifs!!.rar