LazyMuffin
03-10-2019, 06:00 AM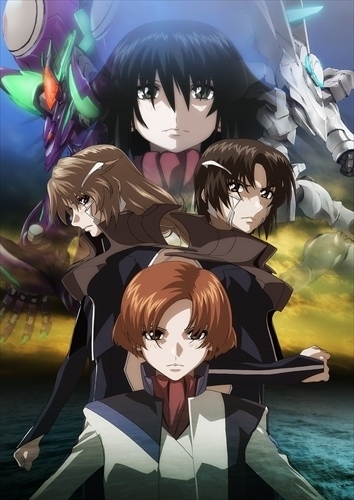 Synopsis
Continuation of Soukyuu no Fafner: Dead Aggressor - Exodus.
Alternative Titles
Japanese: 蒼穹のファフナー Dead Aggressor EXODUS
Information
Episodes: 13
Aired: Oct 3, 2015 to Dec 26, 2015
Producers: Starchild Records, Mainichi Broadcasting System
Licensors: None found
Studios: Xebec Zwei
Genres: Action, Drama, Mecha, Military, Sci-Fi
Duration: 24 min. per ep.
File Information
Group: TxxZ&A.I.R.nesSub
Video: 1920x1080 AVC 23.976 FPS
Audio: Japanese FLAC
Subtitles: English ASS
Container: MKV
Screenshots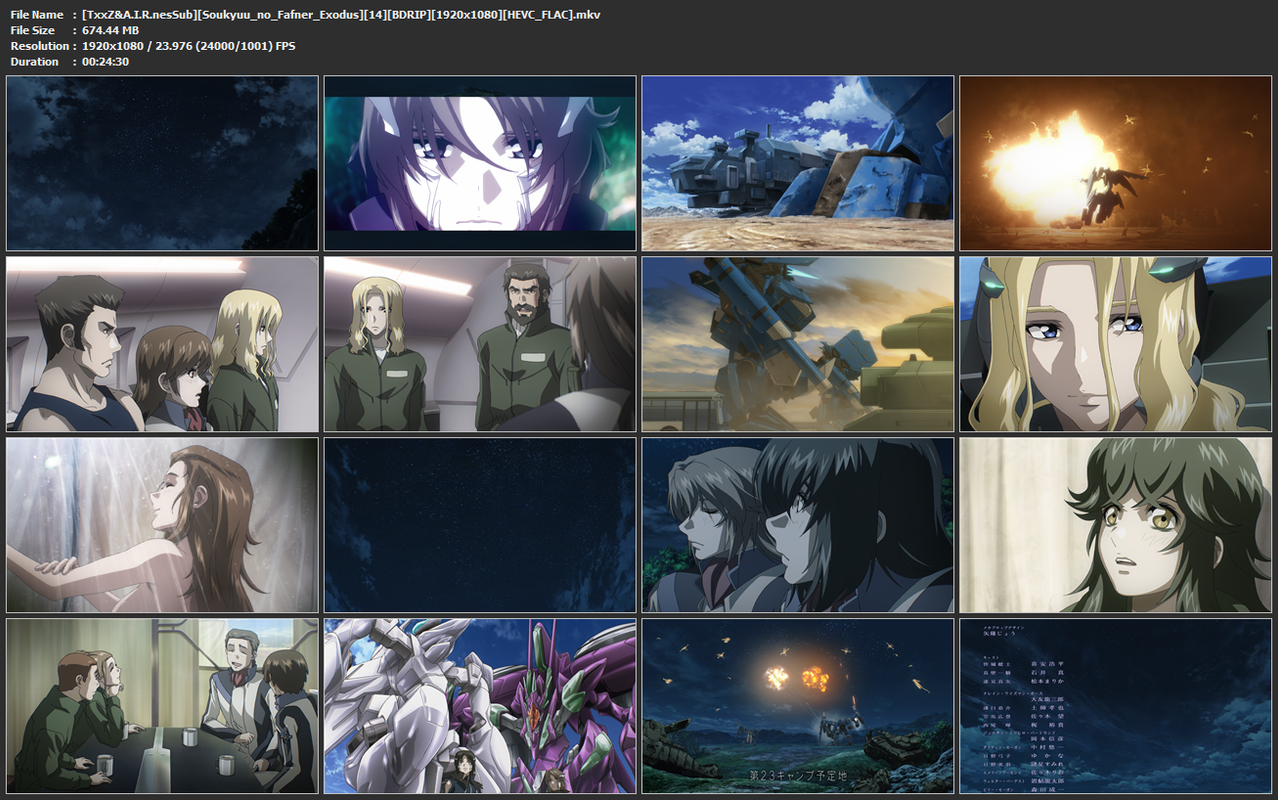 Downloads:
https://filefox.cc/6v9n0nsi11fn/
[TxxZ&A.I.R.nesSub][Soukyuu_no_Fafner_Exodus][14][BDRIP][1920x1080][HEVC_FLAC].mkv
https://filefox.cc/mo0lkp3n8qm6/
[TxxZ&A.I.R.nesSub][Soukyuu_no_Fafner_Exodus][15][BDRIP][1920x1080][HEVC_FLAC].mkv
https://filefox.cc/h40xfoieimwq/
[TxxZ&A.I.R.nesSub][Soukyuu_no_Fafner_Exodus][16][BDRIP][1920x1080][HEVC_FLAC].mkv
https://filefox.cc/lpjs1fpsdo9n/
[TxxZ&A.I.R.nesSub][Soukyuu_no_Fafner_Exodus][17][BDRIP][1920x1080][HEVC_FLAC].mkv
https://filefox.cc/8l7o31l8khnb/
[TxxZ&A.I.R.nesSub][Soukyuu_no_Fafner_Exodus][18][BDRIP][1920x1080][HEVC_FLAC].mkv
https://filefox.cc/r15i7y379ru7/
[TxxZ&A.I.R.nesSub][Soukyuu_no_Fafner_Exodus][19][BDRIP][1920x1080][HEVC_FLAC].mkv
https://filefox.cc/6hkcwsye6c0z/
[TxxZ&A.I.R.nesSub][Soukyuu_no_Fafner_Exodus][20][BDRIP][1920x1080][HEVC_FLAC].mkv
https://filefox.cc/gmvfqow49ef0/
[TxxZ&A.I.R.nesSub][Soukyuu_no_Fafner_Exodus][21][BDRIP][1920x1080][HEVC_FLAC].mkv
https://filefox.cc/8gpda42qfbv8/
[TxxZ&A.I.R.nesSub][Soukyuu_no_Fafner_Exodus][22][With_Ending][BDRIP][1920x1080][HEVC_FLAC].mkv
https://filefox.cc/wac8bcy20lrq/
[TxxZ&A.I.R.nesSub][Soukyuu_no_Fafner_Exodus][23][BDRIP][1920x1080][HEVC_FLAC].mkv
https://filefox.cc/67axz70rktni/
[TxxZ&A.I.R.nesSub][Soukyuu_no_Fafner_Exodus][24][BDRIP][1920x1080][HEVC_FLAC].mkv
https://filefox.cc/qt5rb0sissw2/
[TxxZ&A.I.R.nesSub][Soukyuu_no_Fafner_Exodus][25][BDRIP][1920x1080][HEVC_FLAC].mkv
https://filefox.cc/cehfcup7vgbo/
[TxxZ&A.I.R.nesSub][Soukyuu_no_Fafner_Exodus][26][BDRIP][1920x1080][HEVC_FLAC].mkv