LazyMuffin
03-14-2019, 08:00 AM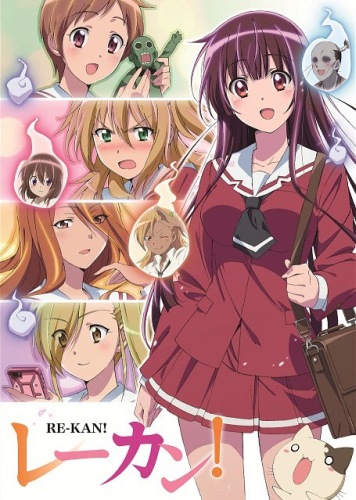 Synopsis
Amami Hibiki is a girl who can see ghosts and other supernatural phenomena in her surroundings. The stories follow her daily life with both her friends and the otherworldly.
Alternative Titles
English: RE-KAN!
Japanese: レーカン!
Information
Episodes: 13
Aired: Apr 3, 2015 to Jun 26, 2015
Producers: TBS, RAY
Licensors: Sentai Filmworks
Studios: Pierrot Plus
Genres: Comedy, Supernatural, School, Seinen
Duration: 24 min. per ep.
File Information
Group: Doki
Video: 1920x1080 AVC 23.976 FPS
Audio: Japanese AAC LC
Subtitles: English ASS
Container: MKV
Screenshots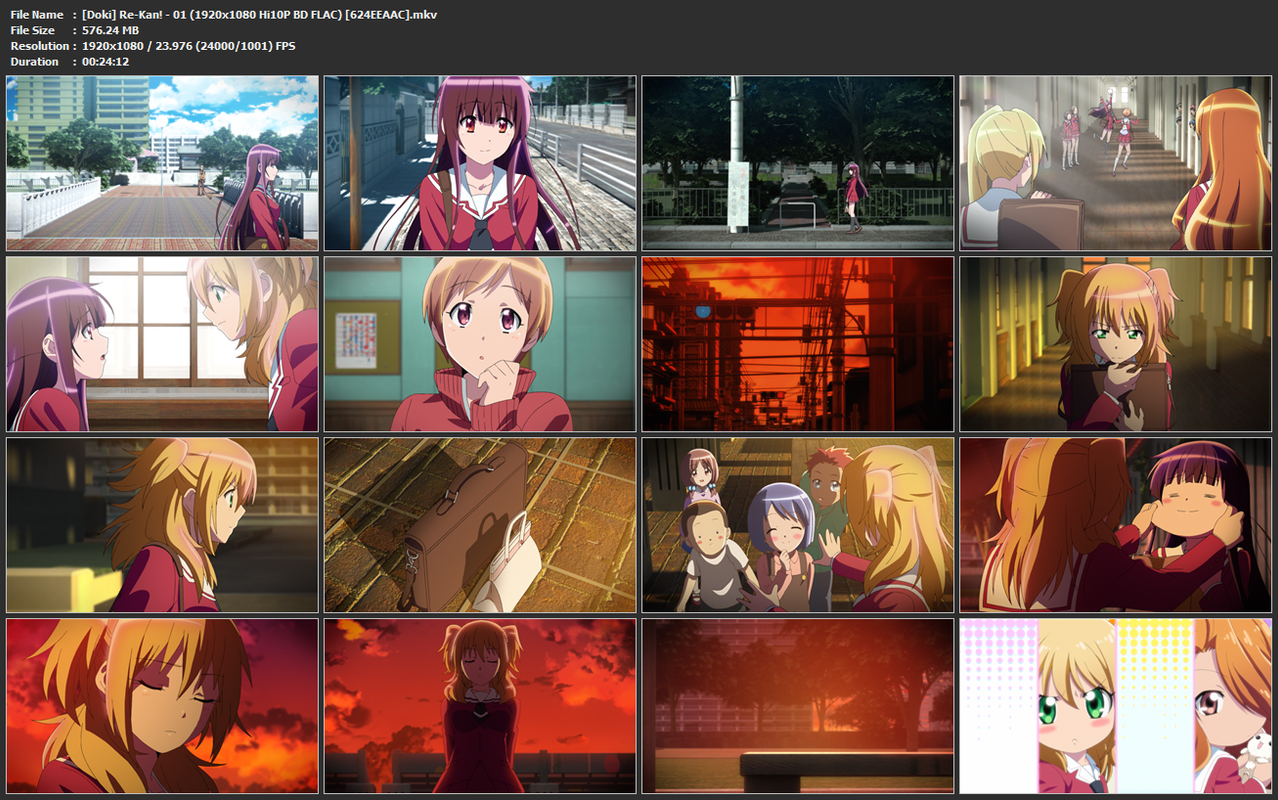 Downloads:
https://filefox.cc/yvzs70fuu26a/
[Doki]_Re-Kan!_-_01_(1920x1080_Hi10P_BD_FLAC)_[624EEAAC].mkv
https://filefox.cc/1afn9f4n18if/
[Doki]_Re-Kan!_-_02_(1920x1080_Hi10P_BD_FLAC)_[63A064A8].mkv
https://filefox.cc/15z5pi6h1u40/
[Doki]_Re-Kan!_-_03_(1920x1080_Hi10P_BD_FLAC)_[AF814970].mkv
https://filefox.cc/vny2xepzyswh/
[Doki]_Re-Kan!_-_04_(1920x1080_Hi10P_BD_FLAC)_[30EB3A53].mkv
https://filefox.cc/xhdfxgn0w7vh/
[Doki]_Re-Kan!_-_05_(1920x1080_Hi10P_BD_FLAC)_[6A5CCE96].mkv
https://filefox.cc/ldioimw2w8ou/
[Doki]_Re-Kan!_-_06_(1920x1080_Hi10P_BD_FLAC)_[E3102BAE].mkv
https://filefox.cc/u1dapxj1kapf/
[Doki]_Re-Kan!_-_07_(1920x1080_Hi10P_BD_FLAC)_[D3D89E3D].mkv
https://filefox.cc/wcgk30f6w6yp/
[Doki]_Re-Kan!_-_08_(1920x1080_Hi10P_BD_FLAC)_[75D89896].mkv
https://filefox.cc/4gjariz0exxg/
[Doki]_Re-Kan!_-_09_(1920x1080_Hi10P_BD_FLAC)_[F00DE130].mkv
https://filefox.cc/ur9shjcv2i9n/
[Doki]_Re-Kan!_-_10_(1920x1080_Hi10P_BD_FLAC)_[58F280FA].mkv
https://filefox.cc/haw6ckt07cdf/
[Doki]_Re-Kan!_-_11_(1920x1080_Hi10P_BD_FLAC)_[F3BD3314].mkv
https://filefox.cc/3nif7wi59erj/
[Doki]_Re-Kan!_-_12_(1920x1080_Hi10P_BD_FLAC)_[9CFE1A8F].mkv
https://filefox.cc/zl1vxrfh9rs1/
[Doki]_Re-Kan!_-_13_(1920x1080_Hi10P_BD_FLAC)_[79123EBD].mkv
https://filefox.cc/n85e3t2tclja/
[Doki]_Re-Kan!_-_NCED_(1920x1080_Hi10P_BD_FLAC)_[8F619A9D].mkv
https://filefox.cc/p3gf95yxm6ha/
[Doki]_Re-Kan!_-_NCOP_(1920x1080_Hi10P_BD_FLAC)_[3CA94DEE].mkv