LazyMuffin
03-22-2019, 08:16 AM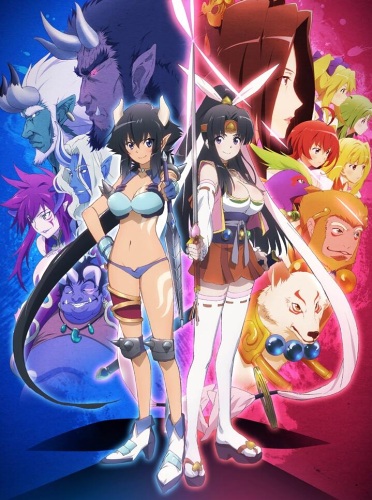 Synopsis
Momoko is a beautiful young sword fighter who was born inside a peach (momo in Japanese). She lives with her constant companions-the dog god Inugami, the monkey god Sarugami, and the pheasant god Kijigami-in a peaceful paradise. However, a demon army led by devil king invades the paradise and steals the precious treasure that protects Momoko's land. To retrieve the treasure and save the people, Momoko embarks on a great adventure with her three companions.
Alternative Titles
English: Momokyun Sword
Japanese: モモキュンソード
Information
Episodes: 12
Aired: Jul 9, 2014 to Sep 24, 2014
Producers: flying DOG
Licensors: Sentai Filmworks
Studios: Project No.9, Tri-Slash
Genres: Comedy, Ecchi, Fantasy
Duration: 24 min. per ep.
File Information
Group: FFF
Video: 1920x1080 AVC 23.976 FPS
Audio: Japanese FLAC
Subtitles: English ASS
Container: MKV
Screenshots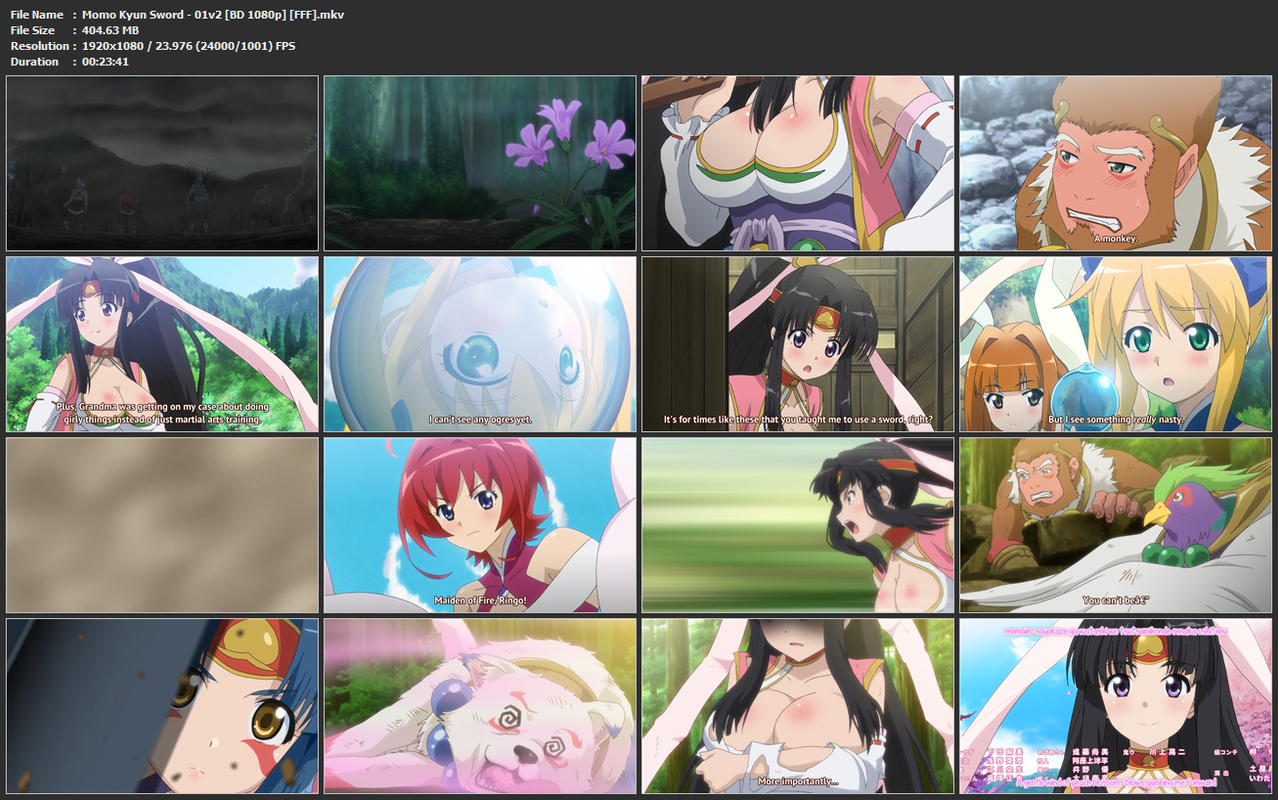 Downloads:
https://filefox.cc/4drhuyu4jekl/Momo_Kyun_Sword_-_01v2_
[BD_1080p]_[FFF].mkv
https://filefox.cc/6sm1uvouo5c1/Momo_Kyun_Sword_-_02v2_
[BD_1080p]_[FFF].mkv
https://filefox.cc/th2txf2x88ox/Momo_Kyun_Sword_-_03v2_
[BD_1080p]_[FFF].mkv
https://filefox.cc/kx12afjadfjj/Momo_Kyun_Sword_-_04v2_
[BD_1080p]_[FFF].mkv
https://filefox.cc/g1c8kivw56ec/Momo_Kyun_Sword_-_05_
[BD_1080p]_[FFF].mkv
https://filefox.cc/eolotbolnntv/Momo_Kyun_Sword_-_06_
[BD_1080p]_[FFF].mkv
https://filefox.cc/752ynomerqvf/Momo_Kyun_Sword_-_07_
[BD_1080p]_[FFF].mkv
https://filefox.cc/6quad49e4elo/Momo_Kyun_Sword_-_08_
[BD_1080p]_[FFF].mkv
https://filefox.cc/ptof2j6oaag4/Momo_Kyun_Sword_-_09_
[BD_1080p]_[FFF].mkv
https://filefox.cc/t4ptzdv4grjt/Momo_Kyun_Sword_-_10_
[BD_1080p]_[FFF].mkv
https://filefox.cc/emmnuae1y2yd/Momo_Kyun_Sword_-_11_
[BD_1080p]_[FFF].mkv
https://filefox.cc/v7tly1dtqn4c/Momo_Kyun_Sword_-_12_
[BD_1080p]_[FFF].mkv