Dark Knight 86
10-27-2019, 06:19 PM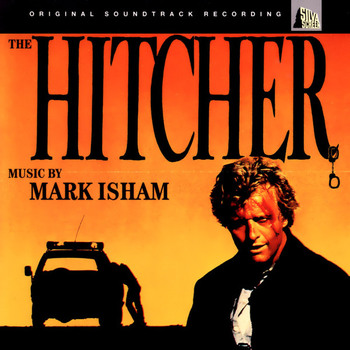 (
http://www.imagebam.com/image/82e35e1324002522
)
Hey there fellow shriners, here is Mark Isham's score to the 1986 Slasher Thriller The Hitcher.
"While transporting a car from Chicago to San Diego, Jim Halsey (C. Thomas Howell) picks up a hitchhiker named John Ryder (Rutger Hauer), who claims to be a serial killer. After a daring escape, Jim hopes to never see Ryder again. But when he witnesses the hitchhiker murdering an entire family, Jim pursues Ryder with the help of truck-stop waitress Nash (Jennifer Jason Leigh), pitting the rivals against each other in a deadly series of car chases and brutal murders."
This share is dedicated to Rutgar Hauer (1944-2019)
https://www.mediafire.com/file/69habhniwfrj62x/Mark_Isham_-_The_Hitcher_%5BEAC-APE+LOG+CUE+COVERS%5D.zip/file
Track List:
1. Headlights (Main Title) (4:02)
2. The Chosen (2:25)
3. Keys (4:13)
4. Dust And Gasoline (3:01)
5. Dream (1:24)
6. Dogs (3:31)
7. Suicide (1:20)
8. Gun (1:45)
9. Cars And Helicopters (5:35)
10. Motel (2:46)
11. Transfer (1:45)
12. Endgame (2:48)
13. Guards And Cards (3:46)
14. The Hitcher (End Credits) (4:11)
Runtime: 42:32
Any problems with the link, just let me know.
Peace Out! :)