Lunchbox McGillicuddy
06-16-2010, 04:09 PM
This is pretty much a copy/paste from my pointless blog lawl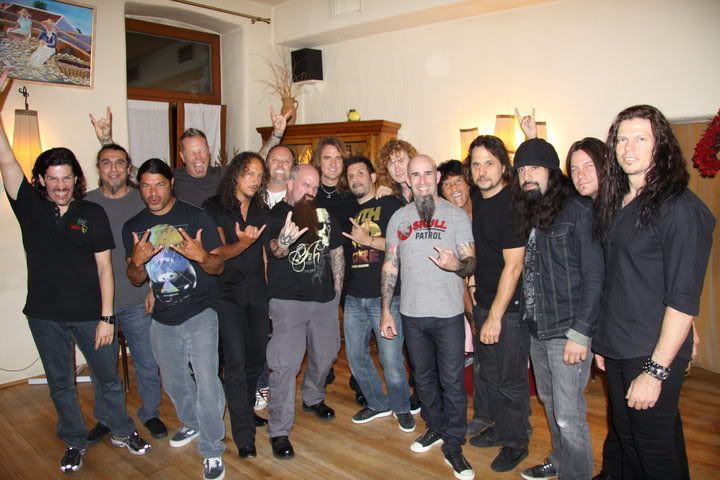 They're all together! Well...minus Jeff Hanneman in this particular picture, but man, this is so cool! Cool if you care about these bands anyway. Bastards.
If you haven't heard, the "big four" thrash metal bands (Metallica, Slayer, Megadeth, and Anthrax) are playing a couple of gigs where they all share the same stage for the first time this summer. The first date on this tour of sorts is...today! Warsaw gets the first taste. If all goes well, it should be quite the event for the metal world.
A multitude of movie theaters across the globe are actually going to stream the June 22nd show in Bulgaria. If you can't actually make it to the live show, it's a cool idea, right? However, in my case - the nearest participating theater is about 100 miles away. Bleh. I'm sure there will be plenty of clips of the performances online though. I should be gushing about it soon enough.
I really hope this all goes down drama-free so that they'll take this concept around the rest of the world, perhaps next year if not this one.